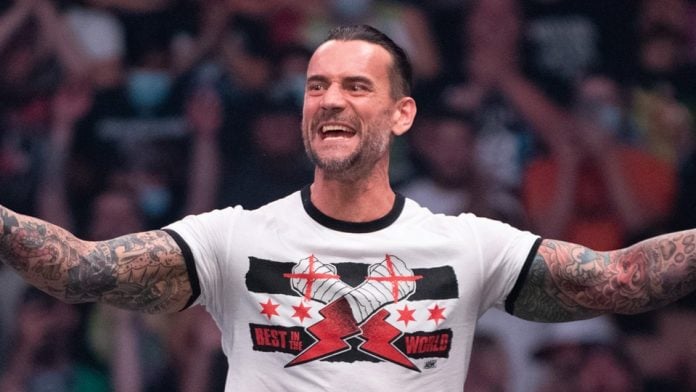 After CM Punk won the AEW Championship at All Out he proceeded to take shots at the AEW EVPs during the post-show media scrum, and it was later reported that CM Punk and Ace Steel were involved in a physical altercation with The Elite. Punk hasn't been heard from since and Wade Keller of PWTorch recently speculated that AEW may buyout CM Punk's contract.
Bryan Alvarez recently addressed a possible buyout on Wrestling Observer Live and he also noted that he doesn't expect to see CM Punk in All Elite Wrestling again.
"I did hear Wade speculating about a buyout and let's put it this way. I wouldn't be the least bit surprised but nobody, nobody, nobody is talking right now. So everything is speculation. Nobody is saying anything."
"The thing about the brawl is there really aren't two sides of the story anymore. There were two sides of the story for a while but now pretty much both sides agree that CM Punk threw the first punch. The Punk side has backed off the kicking the door down thing. They have admitted [The Bucks] didn't kick the door down. The Young Bucks did go into the room. They didn't just go into the room with the head of legal. They went into the room with the head of legal (Megha Parekh) and the head of talent relations (Christopher Daniels). So they ain't kicking down the door and like I said, both sides agree they didn't kick down the door. Really the only disagreement at this point is were the Bucks aggressive? Punk's side admitted he threw the first punch. The only disagreement is was he actually in fear for his safety or did he just start punching?"
"Other than that, all sides are on the same page. I don't expect to see CM Punk in AEW again. I don't know about The Bucks and Kenny Omega. I don't know what they're thinking right now but I do know it's been a long time and nobody is communicating with anybody about anything. It has to be frustrating. So I don't know what they are thinking right now…"
"If they are working a buyout for Punk then there is some communication. You don't work out a buyout with somebody and not communicate. As far as Kenny Omega and The Bucks, from talking with all sorts of people in AEW, nobody is communicating anything to Kenny Omega and The Bucks. Nothing. They are absolutely 100 percent in the dark…I don't know what the future is for anybody."
Stay tuned for more updates on the CM Punk situation as they become available.
H/T WrestlingNews.co