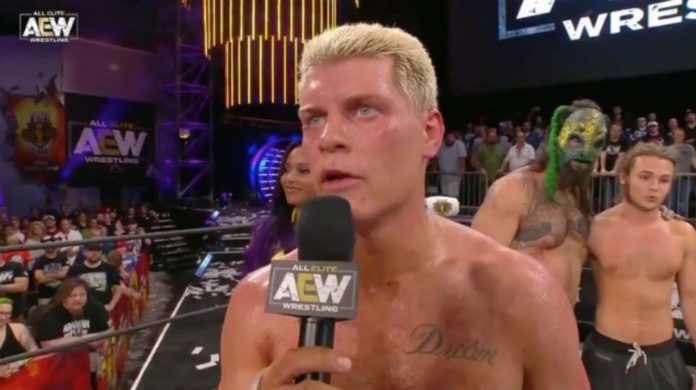 Last month at AAA Triplemania in Mexico City, Cody Rhodes teamed up with Psycho Killer and Cain Velasquez to defeat the team of Taurus, Texano Jr. and Killer Kross.
After the match Cody joined Pyscho Killer and Cain Velasquez as they led a "puto" chant, and now a spokesperson for AEW has issued an apology and a statement on behalf of Cody Rhodes.
Other athletic organizations have been cracking down on the chant due to its homophobic nature.
Outsports contacted AEW about the chant, and according to the statement Cody was unaware of the "negative connotation" associated with the word. The statement reads as follows:
"Cody joined his teammates at AAA TripleMania for what he understood to be their post-match tradition in Mexico and was unaware of any negative connotations. Certainly the last thing Cody would want to do is to hurt or offend anyone, anywhere."
A video clip of the chant can be seen in the video below at the 55 second mark.