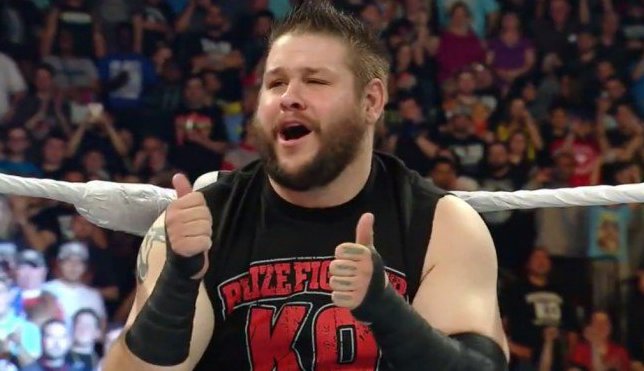 Sometimes it can be easy to get down on the wrestling of today. The creative is questionable at times, for starters. But taking a few steps back, there are a lot of reasons to feel that this is a great day and age to be a wrestling fan:
Old Meets New – Bill Goldberg being the WWE Universal Champion has a lot of people scratching their heads. But Goldberg's presence in the WWE signifies that both the old guard and the new guard have their roles in the WWE. Similar deal with Sting. Likely something similar is brewing with Kurt Angle. All of this is further cemented with the WWE video games. The old stars are helping to get today's talent over, which keeps things fun for long-time fans.
Indie Stars Reaching The Grand Stage – 10 years ago there were not many people of smaller stature in top positions within the WWE roster. In turn, who would have imagined that Prince Devitt would be a champion in 2016? Or that Kevin Steen would become one of the top hands in WWE? Or Bobby Roode being a champion? Or Samoa Joe having an on-screen role as the chosen enforcer of one of the company's all-time greats? With rumors about the futures of folks like Adam Cole and Kenny Omega out there, it will be interesting to see if WWE continues to work with the world's top indie workers. Same goes for currently-indie former WWE superstars like The Hardys, Drew Galloway, Mike Bennett and Maria Kanellis.
There Is Competition – WWE has long been thought to be the only game in town for wrestlers looking to make a living. However, former WWE wrestlers like Cody Rhodes, Rey Mysterio, Ryback and Alberto Del Rio seem to be doing just fine on the indies. TNA seems to have been rejuvenated with its rebranding as Impact Wrestling and its change in management. Ring Of Honor recently brought in The Hardys and Bubba Dudley and has been selling out a lot of shows. New Japan still has a TV deal and The Bullet Club remains popular with its current incarnation. There is a new major UK promotion in the works. Lucha Underground is reportedly coming to Netflix. Konnan has a new Crash Luchas promotion, which is said to be working with Impact. That's without talking about regional promotions like PWG. But simply put, there is plenty of competition for the WWE to be watching.
Lots Of Content – As there is a seemingly-infinite number of promotions out there, there is plenty of content to enjoy. Arguably too much content for anyone to watch. Isn't it a blessing to have a hobby that there is never a shortage of related material to enjoy? Compared to the wrestling scene of the 1980s and 1990s, sure there were weekly television shows, but was there anything comparable to the WWE Network? There weren't iPPVs, either, of course. You had to wait a whole lot longer to watch the content you enjoy.
More And More Podcasts – Speaking of content, there are now dozens of major wrestling-related podcasts out there. In the last week alone, Bully Ray and Edge & Christian have both announced new podcasts. Keeping up with even a fraction of that can be difficult, but it is wonderful that there are so many hosts providing daily or weekly content related to current events in the wrestling world.
It Isn't Taboo Like It Once Was – TMZ, ESPN, Forbes and Rolling Stones have wrestling correspondents. That alone shows wrestling as not only being legit but also popular to the point that it can't be ignored on a grand scale. Cities bid to get WrestleMania. Dwayne Johnson is arguably the biggest movie star in the world, and John Cena and Batista seem to be on similar paths. In turn, the days of hiding that you watch wrestling should be behind you.