The WWE is loaded with talent right now and some would argue that the current roster is one of the strongest rosters the company has ever had. Top stars like Kevin Owens, Dean Ambrose, AJ Styles, Seth Rollins, Bray Wyatt and more are all making a name for themselves, but not every WWE character can be a hit with the fans.
It takes a while for a wrestler to figure out what works in terms of their character. It took Steve Austin quite some time to become "Stone Cold" and Triple H went through various incarnations of his character before he became "The Game."
A wrestler's character can truly make or break their career and there are a few stars on the roster who are in need of a character change. Today we're going to take a look at five of them. Let's get started.
#5 – Apollo Crews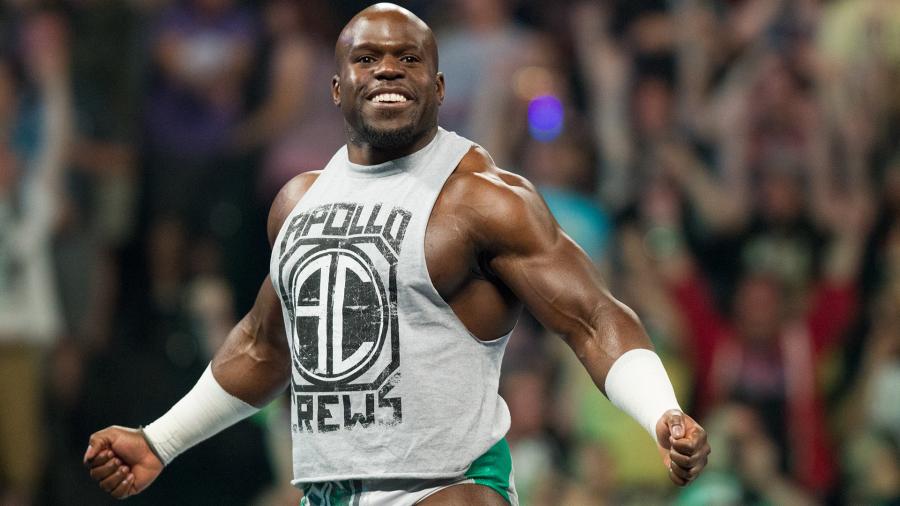 When Uhaa Nation first signed with NXT fans were thrilled. NXT added another top indie star to their ranks and everyone was anxious to see what he could do when adopted the Apollo Crews moniker.
Crews quickly climbed the ladder in NXT thanks to his incredible athleticism, and it seemed like he was destined to become one of the brand's top stars. Then WWE called him up the night after WrestleMania 32 and after almost a year of Crews living in obscurity on the main roster, it's hard to argue that calling him up wasn't a mistake.
Apollo Crews has a bright future, but WWE officials have given fans absolutely no reason to care about anything he does. Instead of highlighting his athleticism, WWE just highlights the fact that he's a very generic good guy character, and the act is wearing thin.
If WWE plans to develop Apollo Crews, and they definitely should, they need to revamp his character as soon as possible.
#4 – American Alpha
After Chad Gable and Jason Jordan came together in NXT it wasn't long before the fans got behind them. Gable and Jordan found a way to capture the imagination of the fans with their in-ring skills, but their skills just aren't enough to get them over on the main roster.
There's no denying that American Alpha are one of the most talented tag teams in wrestling today, they are the current Tag Team Champions after all, but it seems like fans couldn't be any less invested in them at the moment.
The team appears to be on the right track now that they're feuding with The Usos. Over the past few weeks The Usos have made it clear that they want a shot at the titles, but right now The Usos are the SmackDown team that the fans are talking about.
If WWE wants fans to start talking about American Alpha, they need to turn up the intensity and give the team more personality.
#3 – Nia Jax
Alright, I'm just going to get this out of the way, Nia Jax was called up to the main roster way too early. There's no denying that Jax has a lot of potential, but it's become clear that she's just not ready for the big time yet.
Nia Jax is supposed to be the most intimidating female in WWE right now, but she doesn't exactly exude confidence and the fans are having a tough time taking her seriously. Jax has been on the main roster since July of last year, but she's just kind of been in limbo ever since she was called up.
Jax has got some work to do on her own time, but the lack of consistent booking certainly hasn't done her any favors. One week she's squashing people, then the next week she's attacking Sasha Banks, then the next week she's not even featured on Raw.
Whatever WWE plans to do with Nia Jax they better do it quick, because she's expected to be part of a fatal 4-way match for the Raw Women's Title at WrestleMania
#2 – Dolph Ziggler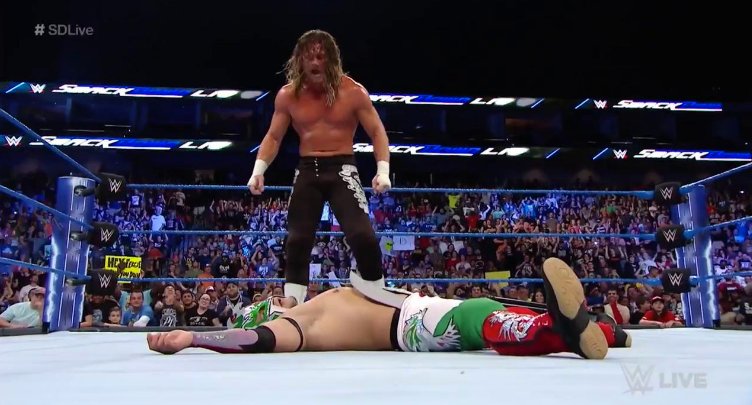 Remember when Dolph Ziggler first turned heel and we all thought it was a good thing? Well, it turns out we were wrong.
Since turning to the dark side, Ziggler's heel character has fallen flat, but to be fair it may not be entirely his fault. Dolph was off to a good start thanks to his promo with Jerry Lawler, but since then he's been feuding with the likes of Apollo Crews and Kalisto, and fans don't really seem to care.
At this point it just seems like this incarnation of Dolph Ziggler is running in circles. Ziggler's heel turn should have given him a boost in terms of momentum, but instead he's just become somewhat of a half baked character.
Is he really as angry as we're supposed to think he is? He comes off as pretty calm for an angry guy.
Why is he going on and on about the New Era? Is that still a thing people talk about in 2017? So many unanswered questions.
#1 – Bayley
Let's get real here, the Bayley character worked in NXT, but it's not working out so well on the main roster. Sure, she's had her moments there's no denying that, but she's also had more than a few main roster moments that have made fans cringe.
Should we talk about that promo where she read poems on Raw a few weeks ago? Yeah, I didn't think so.
There's no denying that Bayley is talented and she belongs on the main roster, but not every NXT gimmick is going to work on the main roster. Just ask The Vaudevillains.
It's understandable that WWE wants to appeal to the younger demographic with Bayley, but it doesn't seem to be working. Dave Meltzer recently noted on Wrestling Observer Radio that 30% of the female audience turned Raw off before Bayley's big championship match with Charlotte where she won the title.
That's not a good sign.
We get it, it was Bayley's dream to win the Women's Championship, but isn't it every wrestler's dream to win the big one? Why is this one person's dream so much more special than everyone else's?
The WWE women's division has been built on ruthless aggression over the past year or so, and the fans seem to have latched on to that. But Bayley has turned down the aggression in the division immensely since taking over the top face spot.
Perhaps it's time to drop the whole "she's a fan living her dream" aspect of her character and just let her be a wrestler instead of a fan who happens to be a wrestler.