This week on Something to Wrestle with Bruce Prichard, the nWo took over the popular MLW Radio Network show. Bruce and Conrad covered a multitude of topics from the Genesis of the idea to bring the nWo faction in World Wrestling Entertainment's scenery to the backstory surrounding why the nWo wasn't as successful in WWE as it was in WCW.
Related: 13 Things We Learned From The Kurt Angle Bruce Prichard Podcast: Part One
The episode was nearly three hours long, and they covered way more than I will have room to put here, therefore we won't spend more time prefacing the topic. Let your vision go to black and white (unless you're already colorblind, and if that's the case: my bad for being so insensitive to your plight in finding socks that match), put up an old-timey film filter complete with cigarette burns and crackles, and let's jump right in, shall we?
#1 – Laying The Groundwork
Bruce says they first started thinking about bringing Hogan, Hall, and Nash in to the company was in the fall of 2001. He said there was no interest in bringing any of those guys in due to the fact that they still had on-going contracts with Turner and they had limited schedules, something that WWE wasn't interested in at the time (my how things change).
Nash wasn't wrestling at all during that time, although Hall was doing a few dates here and there for New Japan. Hogan signed a contact with the XWF and was obligated to be there for the time being.
Shane McMahon apparently called Scott Hall to work something out, but Hall "made an ass of himself" and these talks didn't go any farther than that. Bruce doesn't confirm that Hall "made an ass of himself," but says Hall wasn't in the best place at the time and Shane ended up "disillusioned" by their conversation.
The general thinking backstage was that they didn't need the nWo guys at the time, although Triple H was certainly in favor of bringing his Kliq-mates back into the WWE fold. The initial talk of bringing the nWo in didn't include Hogan at all as Hall and Nash were the only two guys mentioned.
Bruce says that while he wasn't involved in negotiations because he was in creative at that point, Hall and Nash wanted certain conditions in their contracts that Vince wouldn't budge on like limited dates and most likely more money.
#2 – The Beginning Of The Angle
When Kevin Nash's contract was expiring with Turner, Big Daddy Cool positioned himself to make a jump back to WWE. Bruce says that the interest in Nash was only if he came in as a package deal with Hall. Therefore, WWE wanted both of them, or they would have simply carried on with the workhorses they already had like The Rock, Austin, and Triple H.
WWE wanted to use The Outsiders as a unit, not necessarily carbon-copying the WCW gimmick, but they still wanted to bring in the Nash and Hall characters to the WWE audiences. Bruce says that there were conversations of simply bringing Shawn Michaels back to the WWE in order to pair him with Hall and Nash to create some kind of a Kliq stable instead of the nWo, but nothing was serious at all.
#3 – The Idea Materializes
Bruce says that he wasn't in the office when negotiations with Hogan began because he was taking care of his wife at the time who had been diagnosed with cancer so he wasn't privy to know all of the details that were going on at the time. He says that Vince would talk business with him however, to help him get his mind off of his circumstances for a bit. Bruce would hear from people in the office like Brian Gerwirtz, Paul Heyman, Stephanie, or Vince every now and then and get small updates during that time.
Then, one day Bruce says Vince told him, "Terry's thinking about coming back."
Bruce says that there were some concerns about bringing all three of them back, mainly Hall and Nash for the fear that they would be disruptive in the locker room. He said that any animosity that the boys might have had with Hogan was water under the bridge at that point, but some of those wounds caused by Hall and Nash had yet to be totally healed.
Bruce says that once the pieces were in place, the plan was to bring the nWo in as Vince McMahon's henchmen. Therefore, in 2002 the nWo burst onto the scene at the No Way Out pay-per-view, a long time after the rest of the Alliance made the jump to WWE.
#4 – The Early nWo In The WWE
Bruce says the fact that No Way Out had the same initials as the famous stable was just a total coincidence. Bruce explains that he didn't see any of the members of the nWo, therefore he cannot comment on how old they looked when they made those initial vignettes.
Bruce never goes into any specifics as to how much Nash, Hall, and Hogan were being paid, but Conrad says that Nash and Hall were reportedly getting $700,000 a year where Hogan was getting north of a million.
Bruce says that Vince wasn't really sold on whether or not it was the best idea to bring the nWo in, so he took a poll during a production meeting by a show of hands on whether or not he should bring them back. The nWo ended up losing that initial poll.
Bruce says that the results of that poll were made known to Kevin Nash via Triple H and low-and-behold, Vince ended up changing his mind on the matter.
Bruce says that the allure of getting Hogan back home was the biggest drawing factor of the entire package. He says that he remembers a general "what the f—" vibe with the boys backstage, but in the end they reserved themselves to accept it.
Bruce says that he produced the famous segment where Vince McMahon said that he was going to inject the WWE with a "lethal dose of poison" then he swiveled his chair around to reveal that he had nWo painted on the back of it.
#5 – WCW Troubles Continue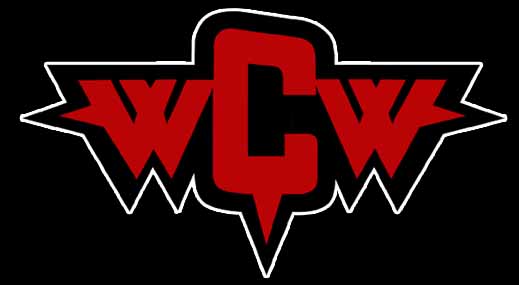 Conrad reads a story that Dave Meltzer wrote which said that Kevin Nash was engaging in a lawsuit against the Universal Wrestling Corporation which WCW fell under. The lawsuit alleged that WCW had engaged in systematic attempts to avoid paying wrestlers royalties.
Conrad goes on to read that the entire controversy was sparked when Chris Jericho's girlfriend bought a two pack of wrestling figures featuring Y2J and Dean Malenko. However, when they got home she noticed that the receipt said that it was a Hulk Hogan and Dennis Rodman double-pack.
When word got out, other people started looking at receipts and found the same thing, no matter whose figure they bought, it still said Hogan and Rodman. Since receipts were used to determine royalty amounts, it was said by Meltzer that Hogan and Rodman were the only two getting money from those purchases.
Bruce says that he vaguely remembers these lawsuits and talk about people buying things with the wrong receipts. Prichard also says that it had nothing to do with WWE, therefore he doesn't recall much about this although he never denies it happened.
This is a great podcast, as fans of the show have come to expect. Bruce throws around several of his spot on impersonations, and the banter between the two is extremely lively. You can check out the full episode below and check back for part two of this article tomorrow.