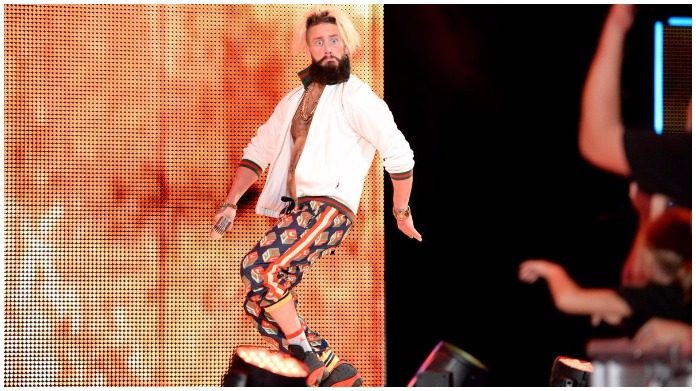 Over the past few weeks, the WWE Universe has heard all about Enzo Amore's heat behind the scenes with the locker room. At this point, the fans wouldn't be surprised if Enzo got in trouble for tying his shoes wrong. However, there hasn't been one word about the company punishing him.
Related: More Details Revealed Regarding Enzo Amore's Backstage Problems
At Summerslam, Enzo will be locked inside a shark cage above the ring while Big Cass and Big Show face off below him. There is some speculation about Enzo pulling off an angle that will turn him heel, but the reason for the shark cage has to do with Enzo being punished.
It's being reported by Sportskeeda that WWE officials have no plans to fire Enzo Amore for a lot of his recent problems backstage, but making him hang in the air when they know he has a fear of heights is one way to make Enzo uncomfortable without taking harsher actions.
On paper, ten to twenty minutes of discomfort is better than being fired by the company, but WWE officials are looking to make an example out of Enzo for his behavior backstage. He will have an uphill battle getting back into the good graces of WWE officials and the locker room.