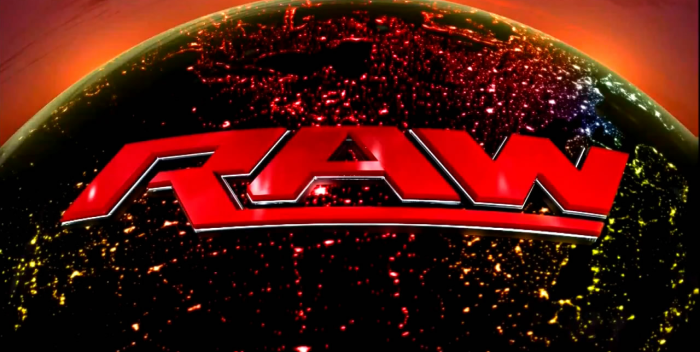 Shane McMahon kicked off the show and told the crowd that he's running Raw. Stephanie interrupted him and told him that Vince will be making a decision about who will be running Raw in the future at Payback.
AJ Styles vs Sheamus
Styles bounced off the ropes and Sheamus hit him with a clothesline and pinned him but Styles kicked out. Sheamus them locked in the Texas Cloverleaf and AJ Styles crawled to the bottom rope. Styles rolled outside the ropes and Sheamus kicked him. AJ stood up and Sheamus went for a Brogue Kick but he got his leg caught on the top rope. AJ countered with the Phenomenal Forearm.
Winner: AJ Styles
After the match Luke Gallows and Karl Anderson stood at the top of the ramp and clapped for Styles.
Roman Reigns was watching backstage when The Usos came to meet him in his locker room. They told Roman they have his back.
The New Day hit the ring to cut a promo and The Vaudevillains interrupted. Enzo & Big Cass made their way to the ring as well and all three teams hyped up Payback.
The Usos vs Luke Gallows and Karl Anderson
Anderson tagged in Gallows and he hit one of The Usos with a big boot. Gallows then tagged Anderson back in and they hit the Magic Killer to end the match.
Winners: Luke Gallows and Karl Anderson
After the match they beat up The Usos and then Roman Reigns came out and made the save.
Backstage Renee Young was interviewing AJ Styles when Anderson and Gallows interrupted. They once again told AJ Styles that they've got his back at Payback.
Sami Zayn vs Rusev
Rusev tried to lock in the Accolade but Sami Zayn caught him with a roll up for the win.
Winner: Sami Zayn
After the match Lana took off her shoes and threw them at Sami. He was celebrating at the top of the ramp when Kevin Owens attacked him from behind.
Backstage Renee Young interviewed Apollo Crews and they were interrupted by Stardust. Apollo called Stardust Cody and told him that he's excited to face off against him. Apollo told Stardust that Dusty Rhodes helped his career and Stardust responded by telling him that not even Dusty Rhodes could make him a star.
Apollo Crews vs Stardust
Crews his the standing moonsault but Stardust kicked out. Crews hit Stardust with an enziguri then followed up with a spinning sit-out powerbomb to put him away.
Winner: Apollo Crews
Natalya vs Emma
Natalya puts Emma in the Sharpshooter and forces her to tap out.
Winner: Natalya
Baron Corbin vs Damien Sandow
Corbin was attacked by Dolph Ziggler while he was making his entrance and he retreated to the backstage area.
The Miz and Maryse came out to hype up the IC Title match at Payback when Cesaro interrupted. Things got physical and Cesaro hit Miz with an uppercut. He tried to follow up with the Cesaro Swing but Maryse jumped on top of The Miz to break it up.
Alberto Del Rio vs Roman Reigns
Anderson and Gallows come out to distract Reigns and Del Rio takes advantage with a roll up but Reigns kicks out. Roman then hit Del Rio with the spear for the win.
Winner: Roman Reigns
After the match Anderson and Gallows beat Reigns down but AJ Styles broke it up. Reigns then hit Styles with the Superman Punch. Styles eventually got up and hit him with the Phenomenal Forearm. Anderson and Gallows laughed at ringside.