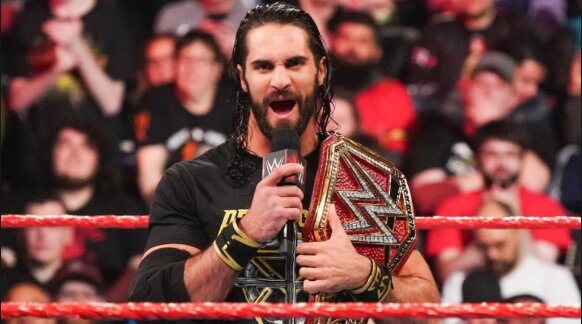 Brock Lesnar has held the Universal Championship for the majority of the title's existence, but on Sunday night Seth Rollins slayed The Beast when he defeated Brock Lesnar at WrestleMania 35.
Seth Rollins is now the Universal Champion, and he carries the title with pride.
When Rollins won the title new custom side plates were installed on the belt, but WWE also made another very big change to the strap.
Fans noticed that the traditional button snaps that were used to fasten the belt are gone, and they've been replaced with velcro.
Switching the belt fastenings from snaps to velcro is the worst thing WWE did this weekend and nobody's talking about it. pic.twitter.com/dJITFNYopV

— Velveteen Breen (@wiretap804) April 9, 2019
Do you like the change? Sound off in the comments below.