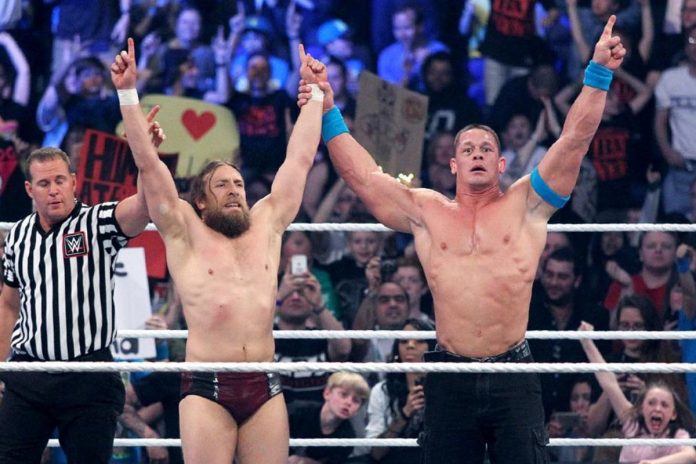 Everyone's been wondering if WWE would find a new location for Crown Jewel, but the company confirmed today that they will be going ahead with the event in Saudi Arabia as planned. It's been reported that John Cena and Daniel Bryan are refusing to go to Saudi Arabia, and Robbie Fox of Barstool recently followed up by claiming Cena is 100% off the show.
Still awaiting confirmation on Bryan, but John Cena is still 100% off the show.

As reported by @iamjohnpollock, the WWE were hopeful they'd come to terms with Cena, but there's been zero change on John's end.

— Robbie Fox (@RobbieBarstool) October 25, 2018
Pro Wrestling Sheet is now reporting that they've confirmed Daniel Bryan told management he won't work the event due to the Saudi Arabian government's involvement in the death of journalist Jamal Khashoggi.
When asked to comment WWE issued the following statement:
"As always, we maintain an open line of communication with our performers and will address each situation accordingly."
WWE didn't confirm whether not Daniel Bryan will be working the event.
As of this writing, John Cena is still being advertised for the World Cup tournament, and Daniel Bryan is still being advertised for a WWE Championship match against AJ Styles at Crown Jewel.