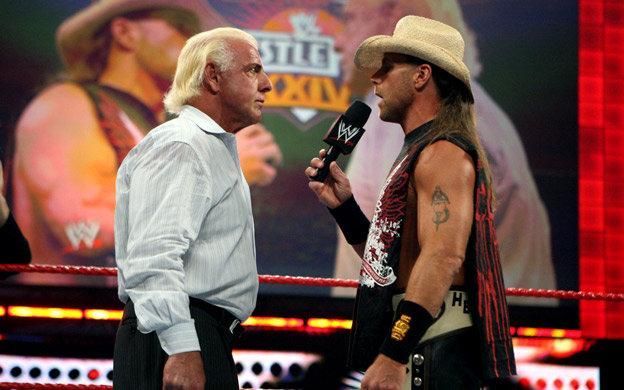 A few weeks ago Ric Flair underwent successful heart surgery, and after he got out he posted a video calling out Shawn Michaels.
Flair posted a video saying telling Shawn Michaels that he's in no position to judge him, but he has since walked back on those comments. The Nature Boy posted another video on his YouTube channel where he apologized to Shawn Michaels.
"I wanted to take one moment to apologize to Shawn Michaels. Shawn I got excited. I was upset about some stuff and took it out on you. I apologize," Flair said.
Ric went on to say that Shawn Michaels and Ricky Steamboat are the two greatest wrestlers he's ever stepped into the ring with.
Flair then hyped up his upcoming appearance at Greater Austin Comic Con but cutting a classic Ric Flair style promo.
He also dared The Undertaker to show up and buy him "a Jack Daniels."
The full video can be seen below.