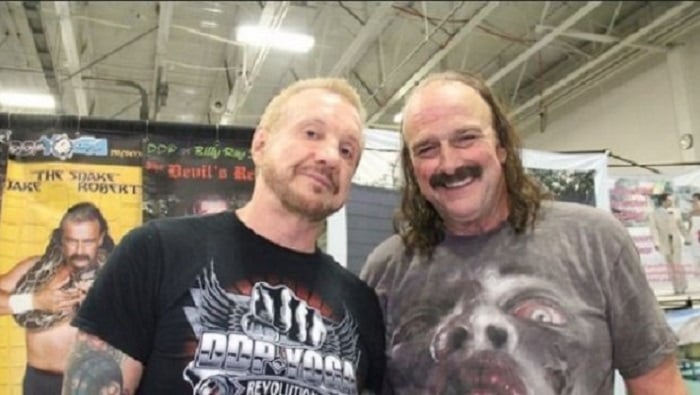 WWE Hall of Famer Jake The Snake Roberts is currently hospitalized in a Las Vegas hospital.
Roberts took a flight yesterday to attend Sinn Bodhi's show in Las Vegas this Friday. Roberts passed out on the plane, and was unconscious. An ambulance was taken to the plane, and Roberts was transported to a nearby hospital.

Doctors say Roberts has double pneumonia, and that there is fluid in his lungs.

TMZ reported that they were told Roberts is in ICU, and his immune system is in bad shape. Doctors are letting him rest for a few days while they take more tests.
Bodhi noted on his twitter account that Roberts is now resting at the hospital, and that he's been there with him since last night, writing:
"@Jakesnakeddt is resting at the hospital. I've been there all night making sure he is comfortable. Thanks for all the kind messages!"
UPDATE: Diamond Dallas Page just tweeted at 6:10 pm ET:
"Just spoke to @jakesnakeddt 's girlfriend, Jake is now conscious but fading in and out. Please keep the prayers coming."