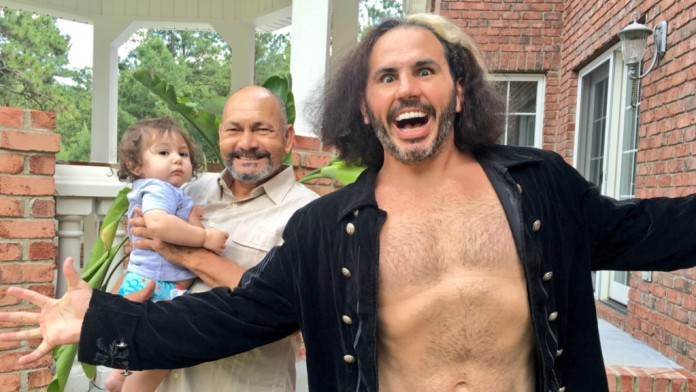 Woken Matt Hardy's feud with Bray Wyatt is set to reach a boiling point soon, as Matt recently challenged Bray to a match at the Hardy Compound, and Bray accepted the challenge. The match will be known as The Ultimate Deletion, and it was recently reported that it will likely air on Raw sometime before WrestleMania 34.
PWInsider is now reporting that WWE will be filming footage for the match today at the Hardy Compound.
The Final Deletion which aired during an episode of Impact of 2016 marked a huge milestone for Matt's career, as the Broken Universe became quite popular with wrestling fans after it aired.
One of the things that made The Final Deletion so much fun to watch was the appearances from Matt's supporting cast.
However, it's not known at this time if Queen Rebecca, King Maxel, Senor Benjamin or Vanguard 1 will be appearing in the footage.
But it's worth noting that Matt recently teased that he's going to summon his trusted platoon.
It's time to CONVOKE my TRUSTED Platoon.

Queen Rebecca
Senor Benjamin
Vanguard 1
King Maxel
Lord Wolfgang
Skarsgård

The SACRED Land of DELETION, The #HardyCompound, will be where Bray Wyatt is sentenced to The #UltimateDELETION. pic.twitter.com/OaVcrIIzqS

— #WOKEN Matt Hardy (@MATTHARDYBRAND) March 6, 2018
Matt has teased that the other characters from his universe would be introduced at some point, so hopefully The Ultimate Deletion will help to expand the universe for WWE fans.
It's also not known if Jeff Hardy will be appearing, but since he is a WWE Superstar it's possible he could make a cameo appearance in a non-physical role.