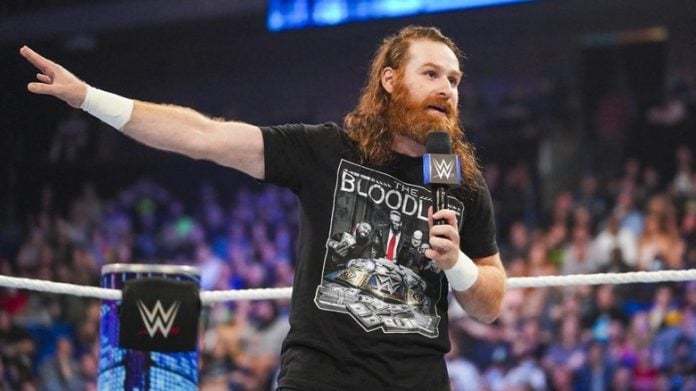 Over the last few months Sami Zayn has been receiving a lot of praise for the work he's done with The Bloodline, but prior to joining WWE he wrestled on the independent scene while wearing a mask under the name El Generico.
At one point WWE Hall of Famer Road Dogg was working as the head writer for the SmackDown brand, and during a recent episode of his Oh You Didn't Know? podcast he explained that he pitched an idea that would have seen Sami Zayn use different gimmicks on two different brands.
"I tried to; when I was writing for SmackDown, I tried to get him to wrestle on SmackDown and have El Generico wrestle on Monday Night RAW, and Vince wouldn't go for it. But we wanted to try and do that and have people go like, 'That's you, dude.' And he goes, 'I don't know what you're talking about.' We just thought it would be funny. It was Ezekiel before Ezekiel."
Even though the idea didn't get approved by Vince McMahon things seem to be going quite well for Sami Zayn and Road Dogg praised the recent work he's done on TV.
"There ain't no better television in wrestling right now than Sami Zayn and The Bloodline. Like, if you ain't getting into that, the range on those guys and to see them every week backstage and with promos. Holy mackerel, man! They could be getting awards on Daytime drama, and it's hilarious. You can see the other Usos trying not to die laughing because Sami is great television, man. So good!"
H/T Sportskeeda