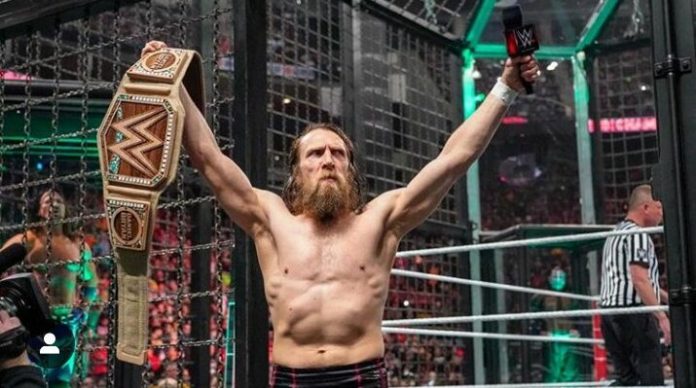 It's been an interesting week for the blue brand. Daniel Bryan successfully defended his WWE Championship against Randy Orton, Jeff Hardy, Samoa Joe, AJ Styles and Kofi Kingston at Elimination Chamber, and on Tuesday the participants of the Elimination Chamber match faced off in a tag team match.
Kofi Kingston picked up the win for his team when he pinned Daniel Bryan, and then Shane McMahon announced that Kofi will be challenging Bryan for the WWE Title at Fastlane next month.
Kingston has been riding a serious wave of momentum over the last few weeks, and it sounds like that wave could carry him into a huge match at WrestleMania 35.
Recently it's been rumored that Kevin Owens could be returning to challenge Daniel Bryan at Mania, and WrestleVotes is reporting that Bryan vs. Owens is being considered, but nothing is set in stone.
Kofi Kingston's momentum has shaken things up, and a source noted to WrestleVotes that they wouldn't be shocked to see Bryan vs. Kofi in the WWE Title match at Mania.
Asked about the Bryan v Owens Mania rumors. Got back that they are true.

HOWEVER, nothing is set in stone.

This wave of momentum that Kofi is on could still shake things up. One source I talked to said don't be shocked to see Bryan v Kofi as the Mania title match in the end.

— WrestleVotes (@WrestleVotes) February 21, 2019
If you could book the WWE Title match for WrestleMania 35, what would it be? Sound off in the comments below.