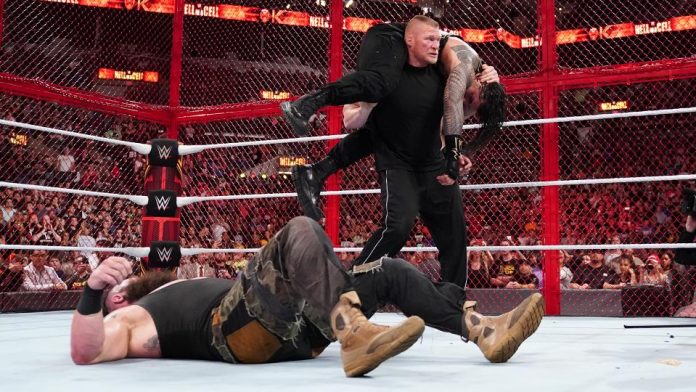 Sunday night the Hell in a Cell pay-per-view aired live on the WWE Network, and Roman Reigns defended his Universal Championship against Braun Strowman in the main event.
The match featured run ins from Dolph Ziggler, Drew McIntyre, Seth Rollins and Dean Ambrose, and it also featured the return of Brock Lesnar.
Lesnar took out Roman Reigns and Braun Strowman, which resulted in a no contest finish for the first time ever in a Hell in a Cell match.
Following the finish, fans in the arena chanted "this is bulls**t" as Reigns and Strowman recovered in the ring.
Video footage of the chant can be seen below.
What did you think about the finish for the Hell in a Cell main event? Sound off in the comments below.