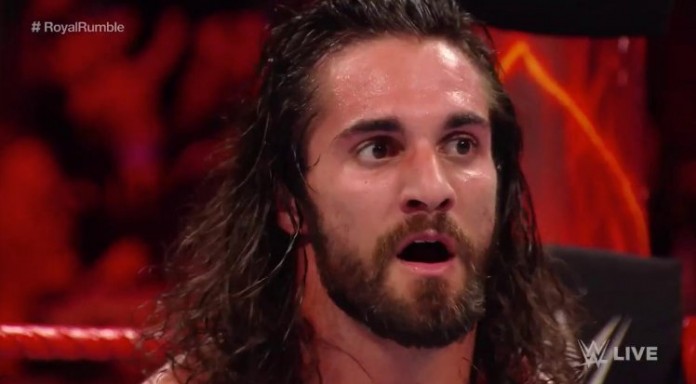 Michael Cole made the announcement tonight that the Royal Rumble pay-per-view has a special start time of 7:00pm est. This means that all of the big four WWE pay-per-views are now four hours long. That is not only pretty good branding, but also opens up a number of chances for longer matches. They also made the announcement that Cesaro and Sheamus vs. The Club for the WWE Tag Team Championship will now be on the kick-off show.
Being on the kick-off show might seem like a demotion, but the kick-off show slot has not just been designated for throw away matches recently. The kick-off show is available for free on various social media sites and is utilized to bring in last minute WWE Network subscriptions for people who are still on the fence about signing up for the streaming service. Therefore they need a good match to draw in as much interest as possible for the event, therefore it can be translated as WWE having faith in these two teams to deliver a high-octane match.
Sami Zayn attempted to throw his hat in the Royal Rumble match, but Stephanie had other ideas for the Underdog From the Underground as she said that if Zayn wanted a spot in the Royal Rumble he had to defeat Seth Rollins. Stephanie said that if Zayn beat Rollins, then he gets Seth's spot in the Royal Rumble match.
The two had a very competitive match with several near-falls. Each man got their signature moves in and pulled out off the stops, but in the end Seth Rollins executed a pedigree on the apron. Just as Rollins was about to pin Rollins, Triple H's music hit and Rollins was distracted. Zayn rolled Rollins up for a three-count. Therefore, Sami Zayn is in the Royal Rumble match on Sunday and Seth Rollins won't be.
#TheGame @TripleH's music hit, and @WWERollins is IRATE about it! He's OUT of the #RoyalRumble match… #RAW pic.twitter.com/i1DWrEcnci

— WWE (@WWE) January 24, 2017
In other Royal Rumble entrant news, Big Cass announced that he will be entering the Royal Rumble match, although Enzo made no such announcement. Rusev also announced that he was entering the Royal Rumble match as well.
Triple H is still the Cerebral Assassin. He just trolled us all and he didn't even have to show up on #WWE #RAW to do it.

— Still Real To Us (@stillreal2us) January 24, 2017