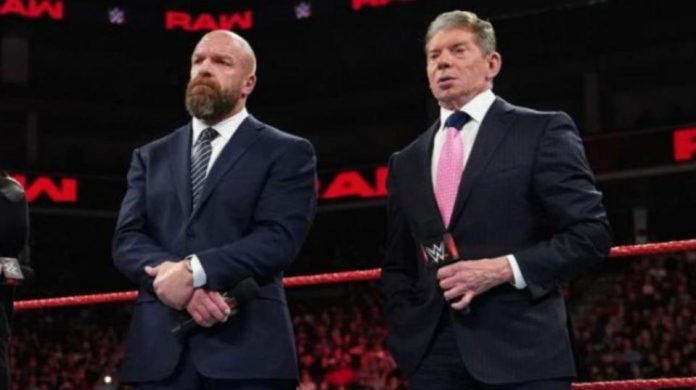 For years Vince McMahon was the person with the final say in WWE, but things have changed drastically since he announced his retirement. Stephanie McMahon and Nick Khan are no co-CEO of WWE, and Triple H is in charge of creative.
Stepping into Vince McMahon's shoes is undoubtedly a daunting task for any individual and Triple H told BT Sport's Ariel Helwani that it's an "overwhelming responsibility." The Game also talked about some of the advice he received from McMahon while confirming that the former CEO is no longer involved with the day to day business of WWE.
"He did. Look, in some manner, I think, for both of us, it's a tough situation for him. It's even hard for me to picture now that he's not in the equation, and he's not in any way shape, or form. But it's hard to think about that he's not there.
"There was definitely that moment, definitely giving me advice but I think also in some manner, most of that advice was centered around like, 'This is what you've been sitting next to me learning how to do for 25 years, or whatever that is, and you got this, just be confident in your decision-making, listen to people, be open to ideas, be collaborative with other people.' Things like that that were just wonderful advice. And the truth is, it's my father-in-law. He's not involved in the day-to-day business, but if I had to say to him like, 'Man, I find this difficult to deal with,' he would give me some overall advice."
Triple H has been in charge of WWE creative for a little over a month now and it seems that he's been receiving mostly positive feedback from the wrestling community so far. One way or another it will be interesting to see where WWE goes from here. Stay tuned for more updates as they become available.
H/T Wrestling Inc.