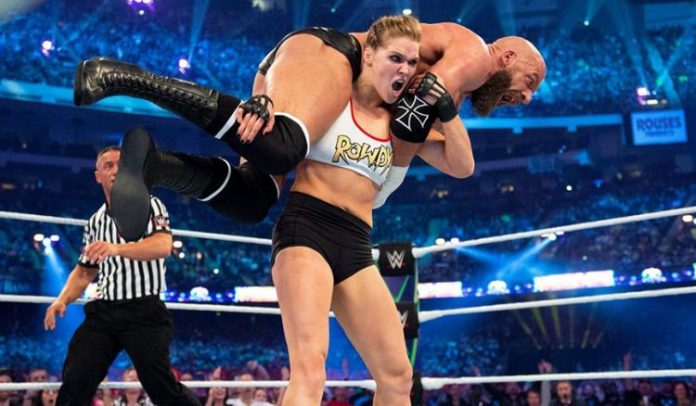 Ronda Rousey had a decent run during her time with WWE. It kicked off with a mixed tag match that saw her team with Kurt Angle to defeat Stephanie McMahon and Triple H at WrestleMania 34, and it culminated with Ronda main eventing WrestleMania 35.
It's been a while since fans have seen her in the ring, and there's currently no indication that she'll be returning any time soon.
Even though Ronda Rousey hasn't been in the ring, she has been stirring up drama in the wrestling world as she got people talking when she referred to wrestling as "fake fights."
Triple H recently spoke to TMZ about Ronda's status, and he pointed out that she might have just been attacking the business because she knew it would get fans talking.
"But, the thing with Ronda is you never know what she is saying. Is she attacking the business really or is she attacking the business because she knows that's what will light up the fans that love the business?"
In regards to a possible return Triple H noted that Ronda still has a great relationship with WWE, and the door is open for her to return.
"We still have a great relationship on everything [with Ronda] and when she is ready, absolutely [we'll have her back]."
Do you want to see Ronda Rousey return to WWE? Sound off in the comments below.