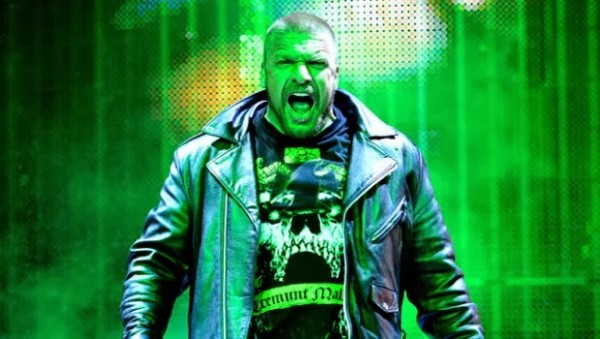 Triple H spends most of his time working behind the scenes nowadays, but he spent many years decimating his opponents inside the squared circle. The Game was a force to be reckoned with, and even though he's not nearly as active in the ring at this stage of his career there's no shortage of people who would like to face him.
Recently former Raw Women's Champion Asuka spoke to ET Canada, and she made it clear that Triple H is at the top of her list of dream opponents.
"I want to wrestle with Triple H and Ric Flair. I fought many great WWE Superstars. Oh, [I want to wrestle] Ronda Rousey. One day!"
It seems unlikely that we'll ever see Triple H vs. Asuka as WWE officials don't seem to be very keen on intergender matches, but it's an interesting thought to say the least.
At this point it's not clear when Triple H might return to the ring, but AJ Styles has directly asked him about a potential match, and you can get more on that here.