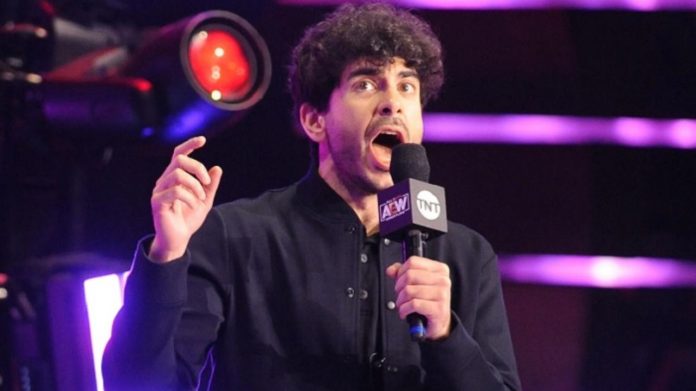 All Elite Wrestling first emerged in the professional wrestling industry three years ago and Tony Khan has been the man in charge. Pleasing everyone when you work as a booker in wrestling is certainly not an easy job, and Tony Khan recently responded to people questioning if there are storylines in AEW during an appearance on Fightful's Grapsody podcast.
"The worst criticism, the fakest criticism, was this criticism of—I don't want to say it, because people would make it a quote, they'll pull out the things you say as a portion of a quote within a quote—but people questioned if there were storylines [in AEW]. I'm like: 'Are you SH*TTING me?!?'
There's so many! In every show! And out of five, six matches in a show, most of them WILL have those hooks. And I gotta say, on next week's show, looking at it, every match will have a story going into it on Dynamite. And there will be weeks where it's a match where two wrestlers are wrestling [each other] for the first time. But maybe it's gonna lead somewhere: For one of them? For both of them? Together? Separately? Watch it and find out! That's the thing: I think everyone trying to call stuff in advance is good, in terms of [how] it keeps people watching wrestling, which is great."
Eric Bischoff hasn't been shy when it comes to criticizing AEW, and Tony Khan addressed Eric's comments when he added, "Frankly, on Nitro, it was usually just two guys wrestling, and it didn't go anywhere. And that's NOT what I do, and that would be the greater sin, and the person who complains is actually the person who did this more than anybody. Which is the irony, and why are we dancing around his name? I don't know…Eric."
H/T Wrestling Inc.