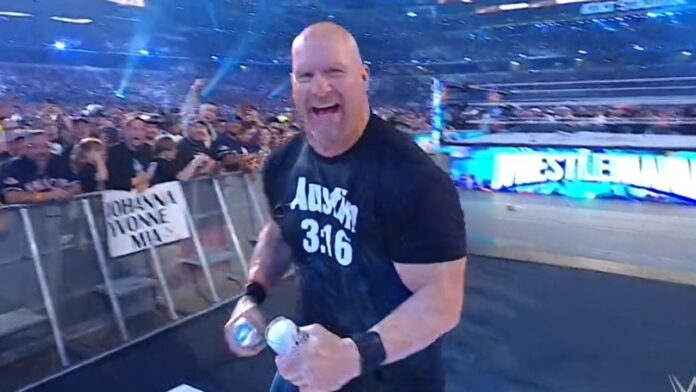 WWE 2K23 was recently released and the game features an abundance of Superstars from the current WWE roster as well as wrestlers from the past. "Stone Cold" Steve Austin has appeared in many WWE video games over the years and he's also been lucky enough to be on the cover of a few of them.
Steve Austin recently discussed his history with wrestling games during an appearance on Out of Character with Ryan Satin, and he made it clear that being featured on the cover means something to him.
"It was War Zone, the one with my arms up in the air [on the cover]. When you are a punk ass kid growing up in South Texas, you never expect you're going to be on the cover of a video game and you know, A&E did a Biography on me. I told them, I said, 'Dude, at the end of the day, I'm just a dude from Edna. I'm still that guy.' so yeah, to see myself on the cover of a video game and to be on a couple of the 2K Games, that's a blast. I never envisioned it in a million years. Does it mean something to me? Absolutely."
Austin went on to say that people still recognize him constantly due to the video games when he added, "Well, all these years later, when I retired in '03, the video games and the WWE Network, I'm still as — people recognize me as much now than they used to when I was on fire, due to the video games and do to all that stuff. So it's really helped me a lot."
What's your favorite WWE video game so far? Sound off in the comments below.
H/T Fightful