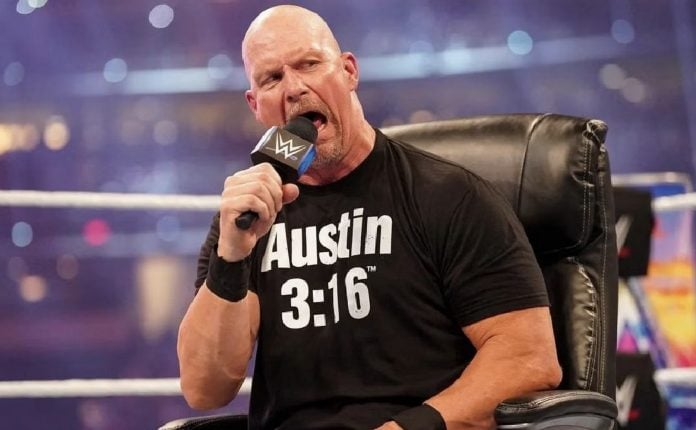 Last year the unthinkable happened when "Stone Cold" Steve Austin came out of retirement to face off against Kevin Owens at WrestleMania 38. The Texas Rattlesnake managed to pick up a victory on the Grandest Stage of Them All and it's been rumored that WWE made several pitches to Austin in an attempt to get him on the card this year.
Austin recently addressed his status for WrestleMania on Casual Conversations with The Classic where he claimed that he hasn't heard anything from WWE about the big show.
"I haven't heard anything. We're literally, as we speak right now, about two weeks away and it's the biggest show of the year. Right now, I think, WWE has got as good a roster as they've had since the Attitude Era. They got a deep roster, so I think many guys and gals need those coveted spots. They got plenty of names to draw from, plenty of talent to draw from. I think they should shine the light and the cameras on their current superstars."
In recent months it's been reported that WWE pitched a match with Brock Lesnar for Austin as well as a match with Roman Reigns. LA Knight is another name that's come up in regard to rumored pitches for Steve Austin, but so far there's been no confirmation that he will be part of the show.
H/T Wrestling Inc.