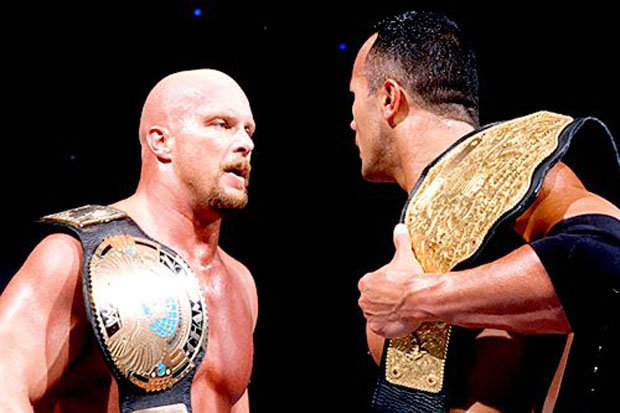 The Stone Cold Stunner is one of the most iconic finishing moves of all time, and the move helped Steve Austin defeat some of the biggest names in the business. Many have fallen to the Stunner, and after all this time fans can't stop talking about how well The Rock sold the move. A fan posted a video of every Stone Cold Stunner to The Rock on Twitter and Austin responded to the video with the following:
That was not overselling. The Stunner is a complete shoot. Very painful.. RT @90sWWE: Here's every @steveaustinBSR Stunner on @TheRock…

Overselling at it's finest! 😂👌 pic.twitter.com/TuUJv8H8fL

— Steve Austin (@steveaustinBSR) October 5, 2018
The Rock responded by joking that he never "oversold" the Stunner, he just refused to "underserve" the move.
Haha I never "oversold" Austin's stunner. I simply refused to "underserve" the ticket paying audience. Gotta give 'em their monies worth every night and send 'em home happy. Plus, Austin & I had cold beer waiting in the locker room so that was my "happy dance" 😉🤙🏾 #GoodTimes https://t.co/F1vihKjKKo

— Dwayne Johnson (@TheRock) October 6, 2018