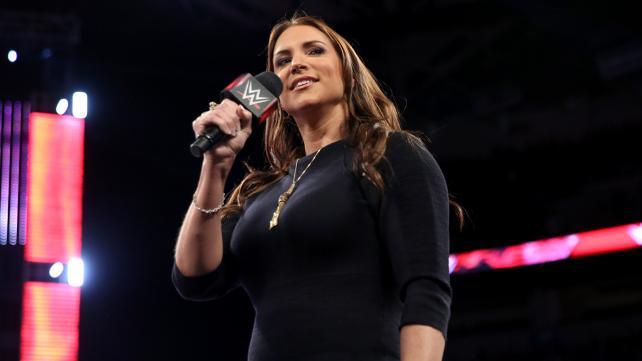 It doesn't sound like Stephanie McMahon will be going anywhere for a while, not that anyone would expect her to. PWInsider is reporting that a contract extension between WWE and Stephanie McMahon was included in WWE's latest 10-Q filing.
Stephanie McMahon's WWE contract has been extended until October 7, 2019, and it's noted that the contract will be extended yearly unless either party notifies the other that they want out of the deal 90 days prior to the date of termination.
James Ellsworth has been a hot topic as of late thanks to his two big wins over WWE World Champion AJ Styles. Ellsworth appeared once again on this week's episode of SmackDown Live, and he begged Dean Ambrose to let him stand in his corner during his match with AJ Styles.
Ambrose was fighting Styles in a one on one match with a title shot on the line, and during the match AJ made his way to ringside. He encountered James Ellsworth, and that's when Ellsworth hit him with No Chin Music. The referee then called for the DQ and the match ended with Dean Ambrose noticeably frustrated.
James Ellsworth is now asking Dean Ambrose to forgive him on Twitter, and you can see what he had to say below.
I hope #DeanAmbrose can find it in his heart to forgive me and we can still be friends ); pic.twitter.com/sfGrOSCSpI

— James Ellsworth (@realellsworth) October 27, 2016
Thank you for all the support you've been showing me during these troubling times, let's all keep hoping #DeanAmbrose forgives me #SDLive

— James Ellsworth (@realellsworth) October 27, 2016