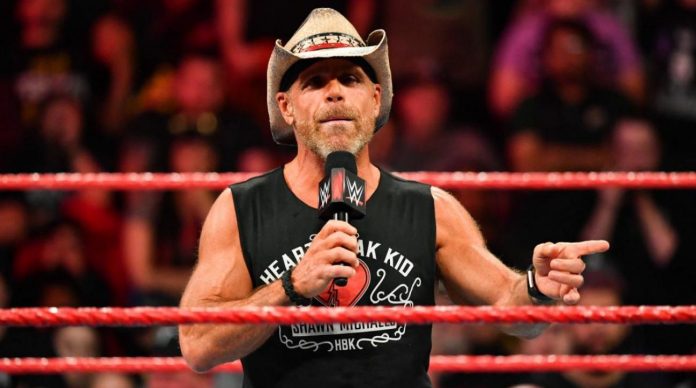 A few years ago WWE launched the NXT UK brand, but in 2022 the company officially announced that the brand would be going on hiatus. It was also announced that NXT Europe would be launching sometime in 2023, but so far WWE has yet to reveal more details.
Shawn Michaels has been heavily involved with NXT, and he recently told Alex McCarthy of Sportsmail that NXT Europe is still in the organizational stages while noting that it will hopefully be up and running by the end of the year.
"Things are still in the organizational stage and we are hoping we will have that up and running by the end of 2023. I'm really learning. It isn't something you just throw together, especially if you want to set it up for success. I think everyone would feel a bit more comfortable if it takes a little bit longer to make sure we cross every t and dot every i, but still looking forward to trying to make that a reality by the end of 2023."
Johnny Gargano recently returned to the NXT brand and it's been confirmed that he will be facing Grayson Waller at NXT Stand & Deliver during WrestleMania weekend. Gargano is far from the only main roster star who has appeared on NXT programming in recent months and Michaels indicated that he's always happy to see main roster talent appear in NXT.
"But it's also great to have so much talent that want to come down here and help out from the main roster and I think the more NXT talent that gets up there, the more that will happen in the future because slowly but surely you're looking at more of the roster on SmackDown or RAW being NXT guys.
So I'm very excited about it and having Johnny with us, it's going to be a heck of a clash between him and Grayson Waller. And I've got to be honest, I'm also getting a kick out of what We Lee's been doing, he and I came to a little bit of an agreement last Tuesday and we'll find out who he picks in the North American Championship Challenge, but I have no doubt that one is going to be off the charts along with the NXT women's ladder match. We've got a lot of stuff for Stand and Deliver and we're really looking forward to this."