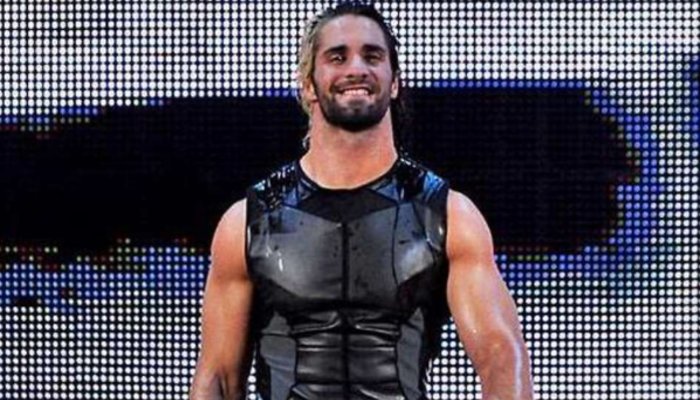 Seth Rollins has been a busy man lately because homeboy has been off filming a WWE Studios movie called "Temple" with none other than Blade himself Wesley Snipes. Rollins went down with an injury back in November and the timing could not have been worse because he was the WWE World Heavyweight Champion when it happened. Seth has been off television for several months now but it's being reported by the Wrestling Observer Newsletter that Seth Rollins will be making his return to TV shortly. So hopefully we'll be seeing Seth Rollins…
Randy Orton is another big name that's been on the shelf for several months after he dislocated his shoulder last year. Orton's rehab has apparently been taking longer than expected and it's being reported that he could start training for his return at the WWE Performance Center sometime in June.
Randy Orton has also been keeping busy during his time away from the ring by RKO-ing anything that moves. His shenanigans have been well documented thanks to the Internet. The Internet, it's a magical place.
Last but not least, it's also being reported by the WON that Mark Henry is not retired despite the fact that he hasn't been on TV recently. It's believed that WWE is simply keeping Henry off TV right now because the company is in a rebuilding phase.
Henry hasn't been shy about letting the world know that he's coming to the end of his career. Back in October of 2015 he told Vaughn Johnson of Philly.com that he won't be signing another contract with WWE when his current deal ends.
"I don't know how I let Vince [McMahon] convince me into signing another contract back in 2013. He did a bit of magic. He's got that magic where you just go in the office and he'll talk you into it. I won't be signing any more contracts.
When asked if he's sure that this will be his final contract Mark Henry seemed confident that the end of the road is coming soon.
"I'm 100 percent sure. I'm leading toward WrestleMania and I'll have a little time after that, but that's going to be it for me."