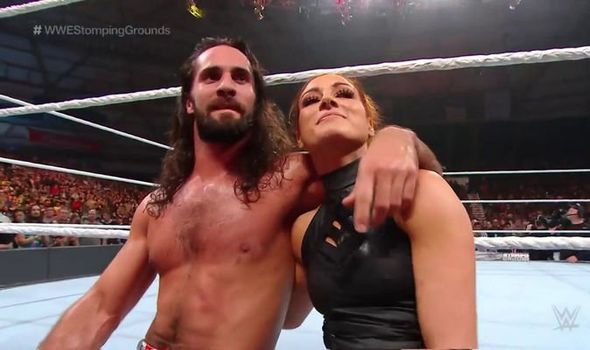 Becky Lynch shocked the world last week on Monday Night Raw when she announced that she's pregnant and she relinquished the Raw Women's Championship to Asuka.
The Man is due in December, so it's safe to say that it will be a while before we see her on WWE programming again.
Following the pregnancy announcement Jim Cornette turned a lot of heads when he criticized Lynch for getting pregnant on his podcast.
"She's got plenty of time left. What would you do if your wife came home and said instead of making a million dollars next year I'm gonna basically just be a raging bitch for the next nine months and then give you more sh*t to worry about around the house," Cornette said.
Becky Lynch's fiance and father to her child, Seth Rollins, recently appeared on the After The Bell podcast with Corey Graves and he made it clear that the comments made him lose a lot of respect for Jim Cornette.
"It hurt my feelings on a personal level because Jim Cornette is someone who's a legend in our industry and he's someone that I've personally worked with in my time at Ring of Honor. For him to come out and say some real negative things, some real misogynistic things, about women in general and pregnancy in the industry…It kinda caught me off guard and it made me lose a lot of respect for someone who – like a lot of people – I had kind of already lost a lot of respect for…I was holding on to hope that somewhere along the line there was a personal connection between Jim and I that would make him think twice before making just some egregious comments about women and about my wife. I can't even forgive him, I don't even want to repeat them."
Seth Rollins addresses Jim Cornette's comments about Becky Lynch.

And he does it very well. pic.twitter.com/t7USs69yJ4

— Alex McCarthy (@AlexM_talkSPORT) May 21, 2020
H/T Sportskeeda