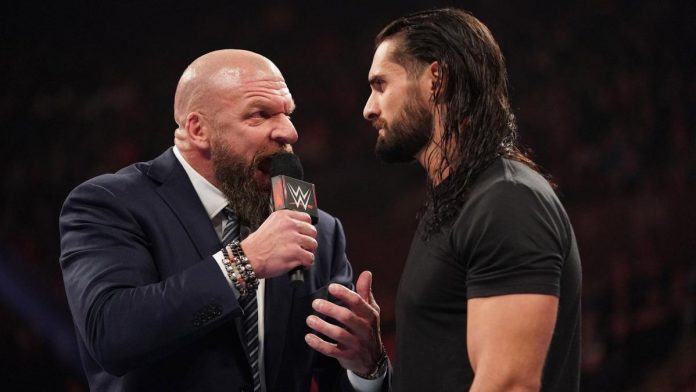 The wrestling world is still processing Vince McMahon's retirement, but there seems to be a lot of excitement when it comes to Triple H taking over WWE creative. Fans have already noticed some changes to creative in recent weeks, and several released stars have also returned.
Seth Rollins is someone who has worked closely with Triple H, and during the the recently WrestleMania 39 launch party he showed his support for The Game while speaking to the media about him taking over creative.
"It's exciting man, it's very exciting [working for Triple H now]. Like I was saying in a couple interviews, it's a brand new world. It's a lot of the same but just a little bit different. It's like kind of stepping into a wormhole into some parallel universe where it's all WWE, it's all the same people that you knew and love, you worked with before but now it's just going in a different direction and so I'm very excited to see what the next six months look like and see where we end up. Triple H is awesome. Someone who has been a mentor to me for a long, long time and I'm very excited to see where he takes WWE."
In recent weeks Seth Rollins has been feuding with The Street Profits on Raw and although it hasn't been officially announced as of this writing it's expected that Seth will face Riddle at Clash at the Castle next month. Stay tuned for more updates as they become available.
H/T Post Wrestling