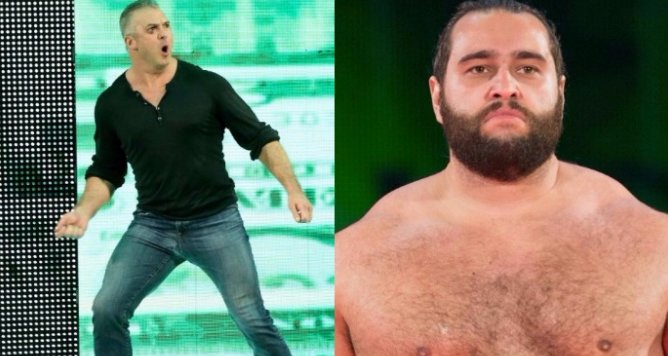 The Bulgarian Brute was missed this week after it was reported that he would return from his shoulder injury during SmackDown Live. However, Rusev was in Nashville with Lana enjoying the NHL Playoffs. His return to WWE television is imminent, and WWE has big plans for him.
Related: Reason Why Rusev Wasn't On SmackDown Live This Week Revealed
The expectation has been Rusev will challenge Randy Orton for the WWE Championship at the Money in the Bank PPV next month. That match is still highly anticipated, but the match is also expected to lead to other big matches for the former United States Champion heading into Summerslam.
It has been reported by CageSideSeats that WWE officials may be setting up an unexpected feud between The Bulgarian Brute and Shane McMahon. Rusev going after the Commissioner of SmackDown could lead to a feud that would culminate in a match at Summerslam.
Their rivalry could begin as early as next week after Backlash. Rusev may target McMahon because he refuses to get a WWE Title opportunity or as a result of what happens at Money in the Bank. Either way, the fans should expect a big push for The Bulgarian Brute very soon.