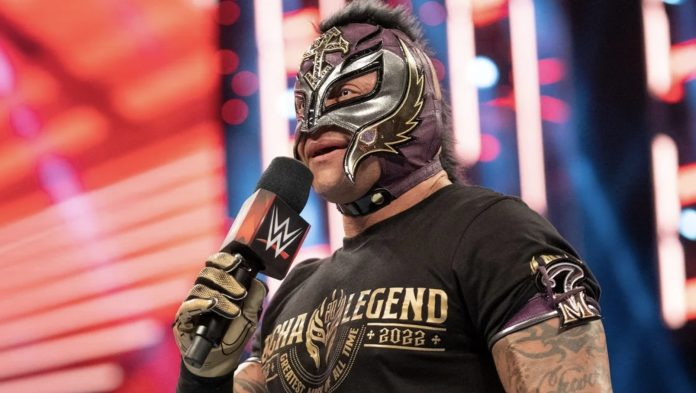 Rey Mysterio has been lucky enough to have a long career inside the squared circle, but at this stage of the game it's clear that he has more matches behind him than he has ahead of him. It was recently confirmed that Rey Mysterio will be inducted into the WWE hall of Fame this year, but that doesn't mean he's ready to hang up the boots just yet.
The former WWE World Heavyweight Champion recently spoke to FOX 5 about his plans for retirement, and the 48 year old star confirmed that he doesn't plan to wrestle beyond the age of 50.
"I've always had this number in mind and it just kept getting higher and higher every single time just because how great my body has been feeling and overall, how since my schedule slimmed down, I feel like this energetic person that loves to go in there and perform on a once-a-week basis. Just brings out a different type of energy."
"But, I had 5-0, 50 was the number that I said I was… I cannot and I don't think I will go past it. But to be able to be inducted and given such a prestigious honor of being part of the Hall of Fame, it's like the ultimate in your career. You always think that, hoping that one day when you retire, that offer is presented to you but here it is, you know? I'm in somewhat of the peak of my career maybe because I still feel great, I feel like I can compete on the level of other superstars but overall, it's just a dream come true."
Rey Mysterio will be in action this weekend when he faces off against his son Dominik at WrestleMania 39. WWE has confirmed that Rey vs. Dominik will take place during night 1 of the big event, and you can get more details on the match lineup here.