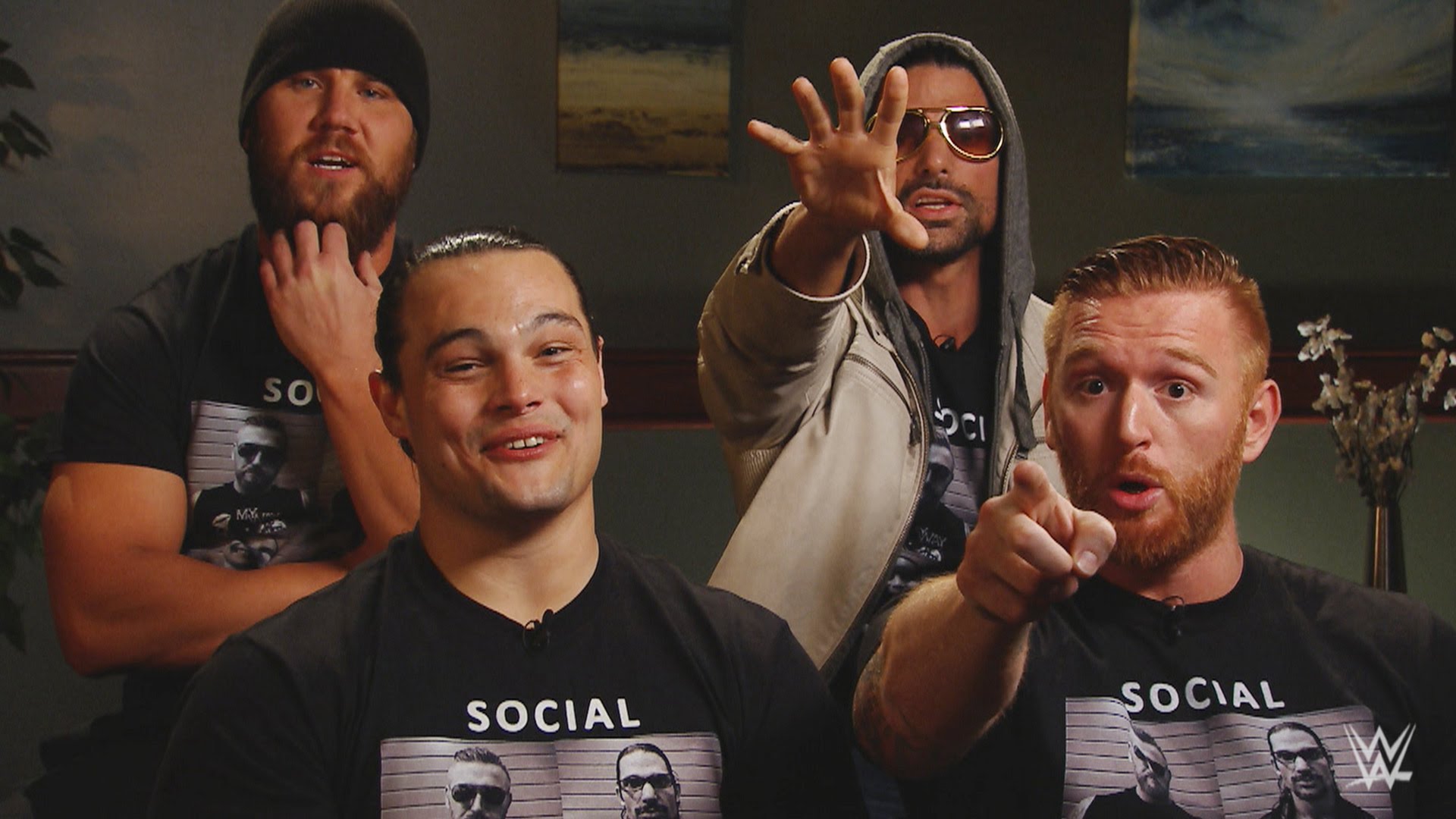 WWE recently announced that Adam Rose and Konnor of The Ascension have both been suspended for 60 days due to wellness policy violations. The suspension has left Viktor without a tag team partner and it looks like he could be taking Adam Rose's spot in the Social Outcasts.
Viktor accompanied Curtis Axel to the ring during the WWE live event in Newcastle and he was wearing a Social Outcasts shirt. Axel took on Goldust and lost the match after Goldust got him with a roll-up. No word on if Viktor will be working with the group full time going forward as it's always possible that he was just filling in for Adam Rose for this show.
@SethDrakin Viktor joined Social Outcasts, at least for a live event. pic.twitter.com/g4TPWhuHfM

— Steven Money (@stevenamoney) April 20, 2016
Viktor must be Adam Rose's replacement.. Poor Viktor #WWENewcastle pic.twitter.com/N81UBimJ4u

— xRobsonHD™ (@Robson_Balmbra) April 20, 2016
Curtis Axel just came out with Viktor and they're just pretending he's a Social Outcast! What!? pic.twitter.com/igOUKurm3b

— Jack G. King (@Jack_TheJobber) April 20, 2016
The Miz and Maryse are the guests for Michael Cole's sit down interview this week and during the interview they talk about their future plans, what Cesaro is missing and more. You can check out the interview below.