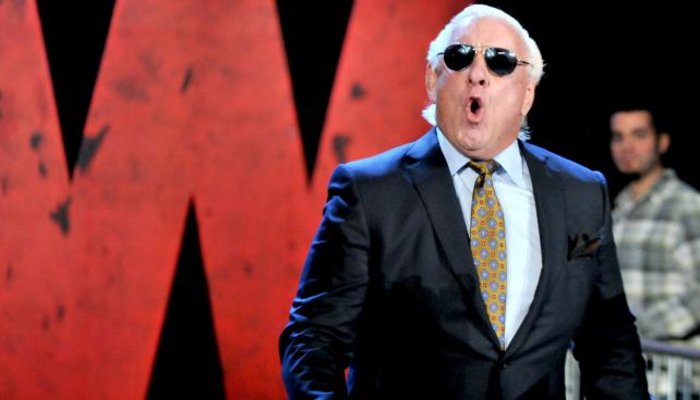 It's Ric Flair's birthday today and wrestling fans around the world are celebrating, because why not? However, Ric's birthday isn't the only thing that Flair fans are celebrating today, because The Nature Boy has announced that his new book is now available for pre-order.
The book is titled "Second Nature" and it details not only the legacy of Ric Flair, but also the rise of his daughter Charlotte as well.
Ric Flair and Charlotte wrote the book with a little help from Brian Shields and it's set to officially go on sale July 25, 2017. If you would like to pre-order "Second Nature" you can do so by clicking here.
You can also check out the cover below.
My new book w/ @MsCharlotteWWE is now avail for pre-order here: https://t.co/bwMEBllo6T GET IT! WOOOOO! #SecondNature @WWE @LegacyTalentLLC pic.twitter.com/eOEeUYmkrw

— Ric Flair® (@RicFlairNatrBoy) February 25, 2017
Speaking of Ric Flair, he has a reputation for being a little wild and outlandish and WWE has decided to highlight his erratic behavior in one of their latest YouTube videos.
The video looks at the 16 time World Champion's wildest outbursts and it's a must watch for Ric Flair fans. Check it out below.
The Rock's show "Ballers" recently moved from Miami to Los Angeles and season 3 is already in production. The Rock recently noted on Instagram that he was shooting late on Friday night with JD Washington who plays Ricky Jerret on the show.
https://www.instagram.com/p/BQ7m7PzlHKb/?taken-by=therock