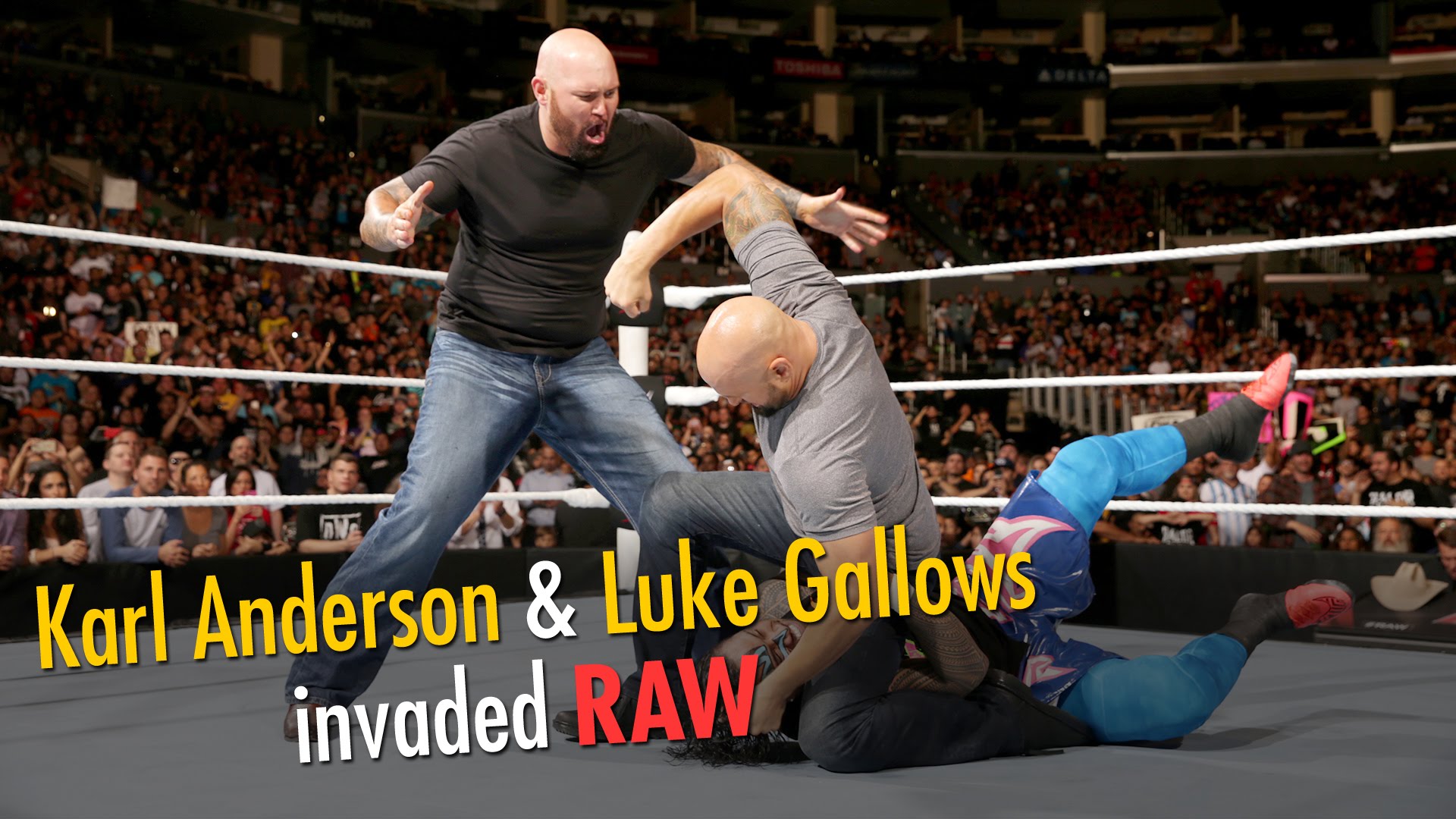 Last week Karl Anderson and Luke Gallows shocked the world when they showed up on Raw. The duo came out of nowhere to attack The Usos and now everyone's wondering when we'll be seeing them again. WWE has put together a new video to help introduce the duo to fans who might not be familiar with them. The video looks at their history with The Bullet Club and their time in Japan. It also mentions that Anderson and Gallows are connected with AJ Styles and Finn Balor due to the fact that they are Bullet Club alumni. You can check out the video in the clip below.
It looks like WWE is doing a cross promotion with Vianor as they recently filmed a skit in one of their shops. The skit features two fans who show up to store and then a random wrestling match breaks out in the garage.
The fans get very confused because random wrestling matches usually don't break out in a garage when you go to get your tire changed. The fight goes on for a while until Cesaro comes out of nowhere to save the day by stopping one of the aggressive dudes with a tire. We can confirm that it is just as awesome as it sounds and you can check it out below.