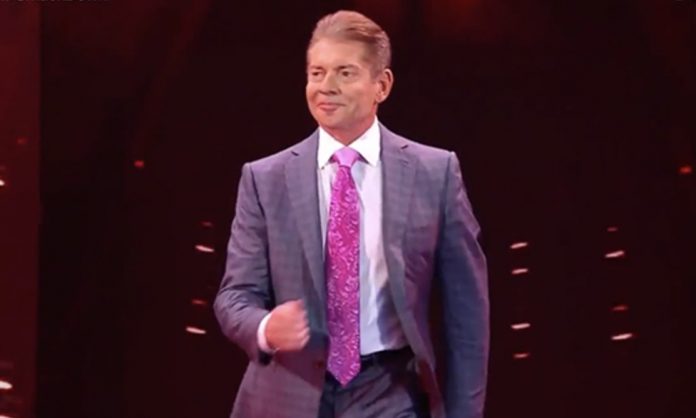 Vince McMahon returned to WWE back in January to pursue a sale of the company and last week it was reported that he was backstage at Monday Night Raw at the TD Garden in Boston.
Sports Illustrated is reporting that Vince McMahon purposely stayed out of the way last week according to multiple people who were backstage at Raw. It's being said that McMahon's presence was noticeable, but he made sure that people noticed he was not involved.
Vince McMahon sat in between Bruce Prichard and Triple H at the gorilla position. However, he did not wear a headset and he spent a large portion of the night on his cellphone. When wrestlers asked Triple H for feedback Vince McMahon did not give any input and barely raised his head.
McMahon was not present at Monday Night Raw in Providence, RI this week, but it's been speculated that his appearance in Boston laid the groundwork for him to appear at more upcoming WWE events with WrestleMania possibly being part of his plans for the future. It was also speculated that the show in Boston will not be the final Raw that Vince attends ahead of WrestleMania.
It was reiterated that it's unknown at this point in time if Vince McMahon is involved in creative, but his history shows that he can't help himself when it comes to keeping his hands off creative. Stay tuned for more updates as they become available.