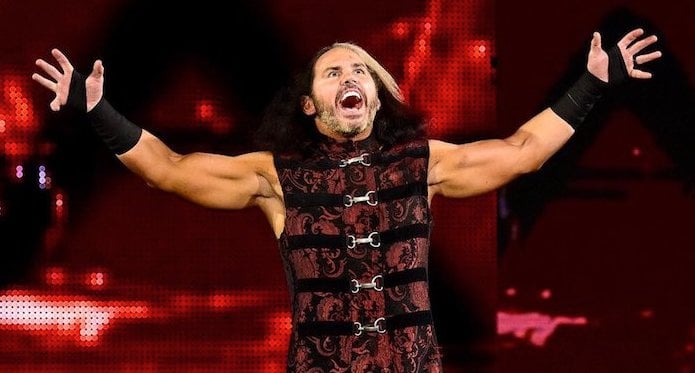 Around this time last year, The Broken Hardys were on an Expedition of Gold, and they were procuring title belts from all over the world. Their Expedition of Gold culminated with a return at WrestleMania 34 where they won the Raw Tag Team Titles, but neither Matt nor Jeff have held gold since they dropped the belts.
Matt has been busy building up his Woken Universe in WWE, and he recently deleted Bray Wyatt. Now it appears that the Woken One has his sights set on a new goal.
This week on Monday Night Raw, Matt confirmed that he will be competing in the Andre The Giant Memorial Battle Royal, and after that he'll be going after gold in WWE.
Matt Hardy took to Twitter to say that after he wins the Andre The Giant Battle Royal, he plans on procuring the Intercontinental Title, and the Title of the Multiverse.
My Directory of DELETION

1) DELETE all of the competitors & WIN the HUMUNGOUS Wonder Number Eight's Battle Royal at @WrestleMania

2) DELETE the holder of the Intercontinental Title & PROCURE it

3) DELETE the holder of The Title of the Multiverse & PROCURE it https://t.co/IDFMfla57i

— #WOKEN Matt Hardy (@MATTHARDYBRAND) March 27, 2018
Matt Hardy is no stranger to gold, as he's won the Tag Team Titles, US Title, European Title, Hardcore Title, Cruiserweight Title, and ECW World Title during his previous runs with WWE.
But the Intercontinental Title, and a WWE equivalent of a World Title such as the Universal Title, or Title of the Multiverse as Matt would say, have eluded him throughout his career.