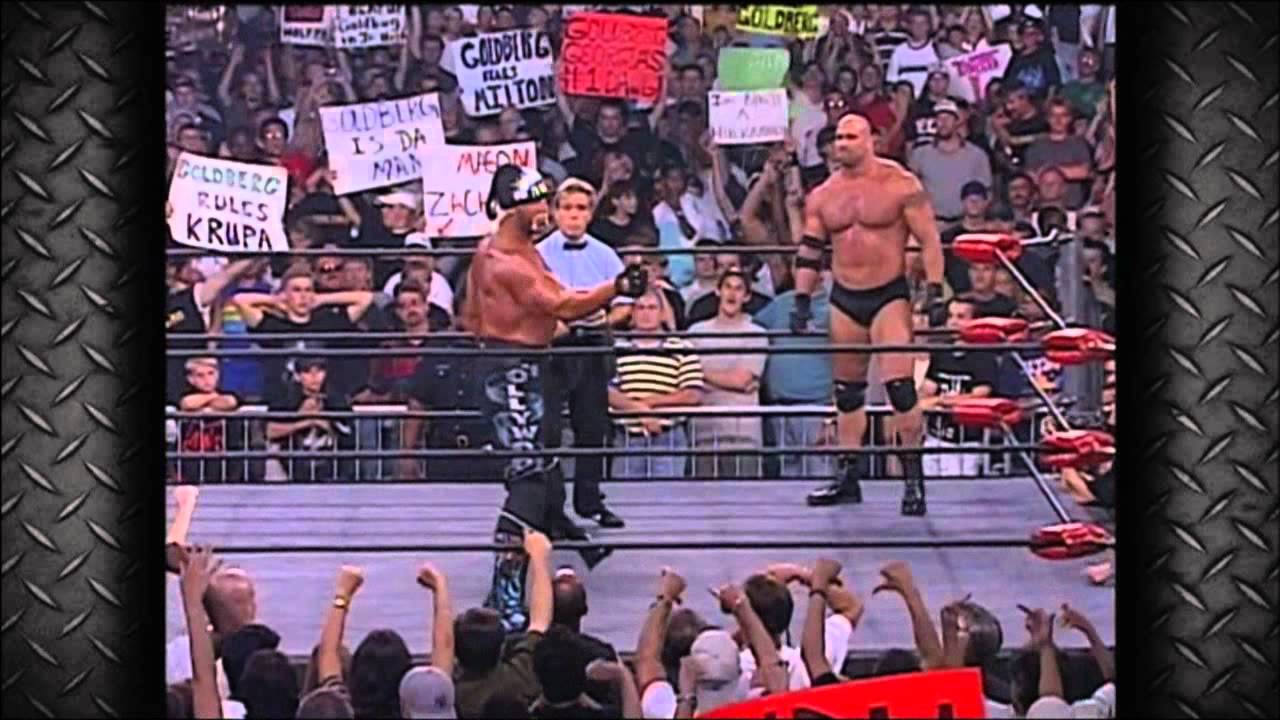 Goldberg VS Hulk Hogan on WCW Monday Nitro was an epic moment in history. An estimated 93,000 packed the Georgia Dome to see WCW's rising star (Goldberg) go up against wrestling's biggest name (Hogan). This is the match that established Goldberg as a force to be reckoned with in professional wrestling and lucky for him it took place in his hometown. This was a vital time for the wrestling industry when it was seemingly more popular than ever.
Although this match had a huge impact on wrestling history it is often criticized for the way it was booked. There was limited time to hype what was seen as one of the biggest money matches in wrestling at the time and it's estimated that WCW could have made somewhere in the range of $7 million had they decided to air it on PPV and not free TV.
It's all in the past now and whether you agree with the booking or not you can't deny that this match has a big place in wrestling history. Enjoy!