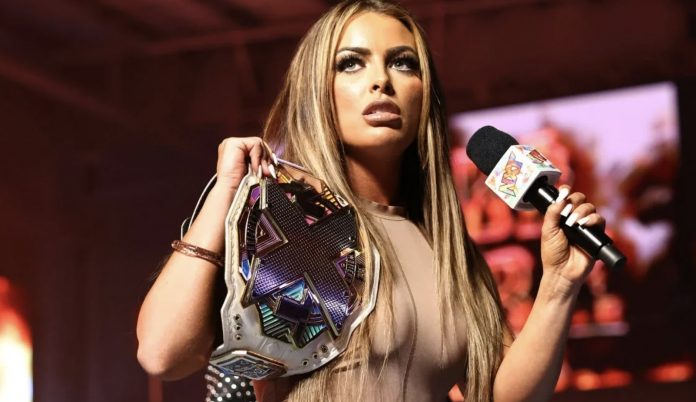 Last month the wrestling world was shocked when Mandy Rose dropped the NXT Women's Championship to Roxanne Perez. The next day Mandy Rose was released from WWE and it was reported that the company released Mandy due to explicit content that was posted on her FanTime page.
Mandy Rose appeared on The Tamron Hall Show today and she said that she is forever grateful for the opportunities that WWE gave her, but noted that she's hurt.
"Because of everything that's happened since then, honestly, everything happens for a reason," Rose said. "And I can't even say I was wronged, because I am so forever grateful for everything WWE has presented me with. I can't sit here and say that I was wronged or not — I'm hurt, 100 percent. I'm very hurt."
While talking about the reason behind her release Mandy Rose noted that she was never told she was being released due to the content on her FanTime page. Rose was NXT Women's Champion for 413 days and she made it clear that she was disappointed when it was time to drop the title.
"To me, that was so important, because it was so rewarding for me. So losing the title was obviously a gut-punch. I was so disappointed. But at the end of the day, my purpose was gone, and that's where I felt lost and confused because of all the hard work I put in."
FanTime recently confirmed that Mandy Rose has made $1 million dollars from her page since she was released from WWE last month. Stay tuned for more updates as they become available.
H/T Wrestling Inc.