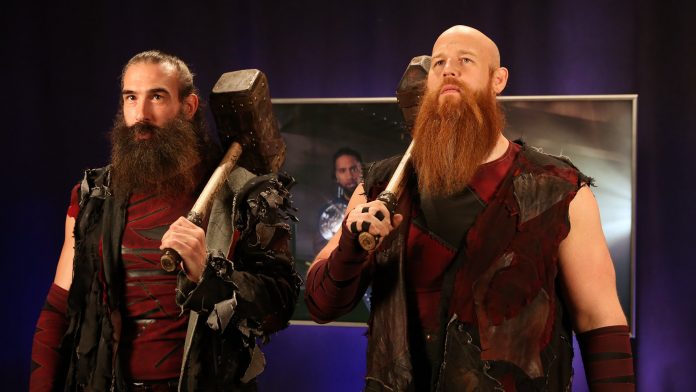 Luke Harper and Erick Rowan were a force to be reckoned with as members of The Wyatt Family, but after the group split up they had trouble finding their place on the card. Harper and Rowan were off TV for several months, but they're currently working on SmackDown Live as a tag team called The Bludgeon Brothers.
Some feel that The Bludgeon Brothers gimmick is a little over the top, as Rowan and Harper carry mallets to the ring, and wear outfits that have been compared to something Kane would wear. However, Harper recently told Sports Illustrated that they don't care about the criticism.
"I'm exactly where I want to be. There came a time where I wasn't so sure about that, but I know now this is where I want to be. The Bludgeon Brothers are the Bludgeon Brothers. We don't care if people think we look like Kane. We [make an impact] and get the job done."
Harper has been getting a lot of attention recently for his role in the horror film "Mohawk" but he assured fans that they have nothing to worry about in regards to him possibly leaving professional wrestling for Hollywood.
"Professional wrestling is a beautiful yet cruel mistress. She will treat you well and treat you horribly, but outside of my family, it is my one true love. I'm an addict for it and I'll never go away from it, it's my life. This is a buttress for pro wrestling, and it can only make me better at professional wrestling."