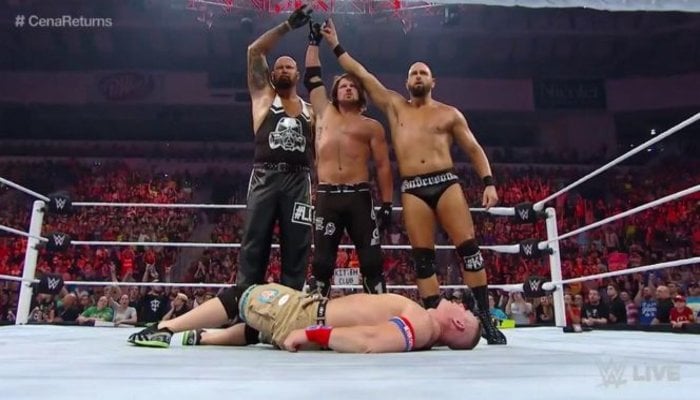 WWE recently announced that the brand split is returning and now everyone's wondering it's all going to go down. Plans for the split are still being figured out and many decisions have yet to be made, but it looks like WWE may have figured out the top face and the top heel for each brand.
According to the Wrestling Observer Newsletter, the current plan for Roman Reigns is to use him as the face of Raw and John Cena is set to be the face of SmackDown. Cena is a big name star and the hope is that making him exclusive to the brand will draw in more viewers and help to erase the stigma that SmackDown is the lesser show. Seth Rollins will be opposite Roman Reigns as the top heel on Raw and AJ Styles is expected to be the top heel on SmackDown.
It's also being reported that WWE still has plans to introduce another World Title, but plans for the IC title, US title, women's division and tag team division are still being discussed.
Keep in mind that there's still plenty of time for WWE to change plans before the draft takes place. With that being said, do you think these are the right moves for WWE to make? Should Roman Reigns be the face of Raw? Should AJ Styles be the top heel on SmackDown? Sound off in the comments below.