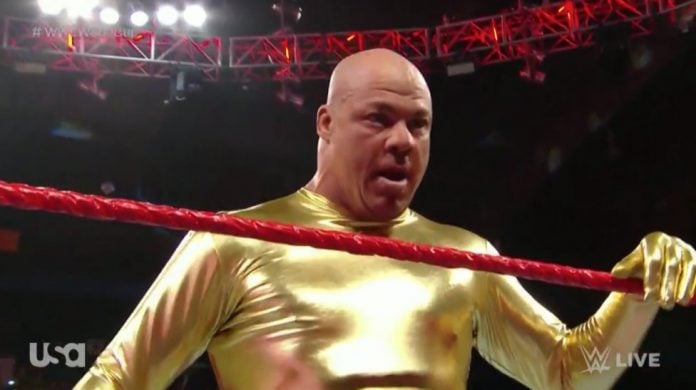 WWE recently announced that the World Cup tournament will take place at Crow Jewel in November, and this week on Raw, Baron Corbin held a battle royal to determine who would advance to the tournament.
Corbin was the only WWE Superstar in the match, or so we thought, and he introduced talents from all around the world, one of which was the Conquistador.
It came down to Corbin and the Conquistador, and the Conquistador threw Corbin over the top rope to win it all and secure a spot in the World Cup.
Corbin looked confused on the outside of the ring, and that's when the Conquistador revealed that he was actually Kurt Angle.
Backstage Kurt was asked about his return and he said that he's actually still on vacation before he walked away.
WWE also announced earlier in the night that John Cena will be competing in the tournament.
There's only one @WWE Superstar who does NOT have to qualify for the #WWEWorldCup to determine the best in the world…and his name is @JohnCena! #RAW pic.twitter.com/TLSBjtTRAR

— WWE (@WWE) October 9, 2018