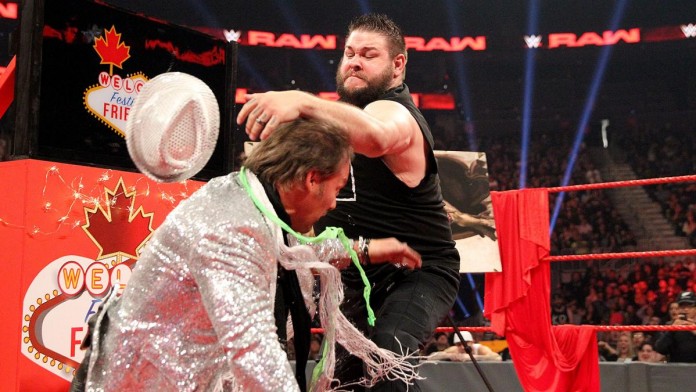 WWE's Raw brand is in the middle of their tour of Germany and they brought the house down in Hannover on Friday. Thanks to Master Wolf, we have a superb highlight video of the event.
The card looked to be very similar to the ones they've been running through this current tour.
Big Show defeated Bo Dallas and you can see Bray's baby brother receive a KO punch in the video. He also takes a great cartoonish flat back bump in the process. We think the seizure-like moves after the fall sold the move's devastation very well.
We still Bolieve!
Sheamus and Cesaro also got down to Xavier Woods' sick trombone playing during their time in the ring.
Bayley and Charlotte tangled for Bayley's newly won Raw Women's Championship. The crowd sounded into this match and they were very much behind the Hugger of Huggers.
Kevin Owens and Roman Reigns battled each other in a No Holds Barred match which tore the house down. Prior to the match Chris Jericho made his way down to the ring wearing a neck brace and he cut a promo before the match got started. Unfortunately for Jericho his promo didn't last long as Kevin Owens surprised him with a beatdown.
During the match Owens took a mean looking table break spot, thanks to a powerbomb from Reigns. Braun Strowman then came down to try and stop Roman's party, but Roman got the last laugh when he put him through a table.
The crowd in Hannover seemed to be a mixed bag of fans who were just happy to see this kind of athletic display and those who really knew who was supposed to be over.
Regardless of interpretation, it still looked like a great show.
WWE usually brings the best show they can to these markets for a handful of reasons. They don't get to tour there very often so they want to leave a good impression, they want to secure as many non-fans as possible, and of course, they're always looking to get more international WWE Network subscriptions.