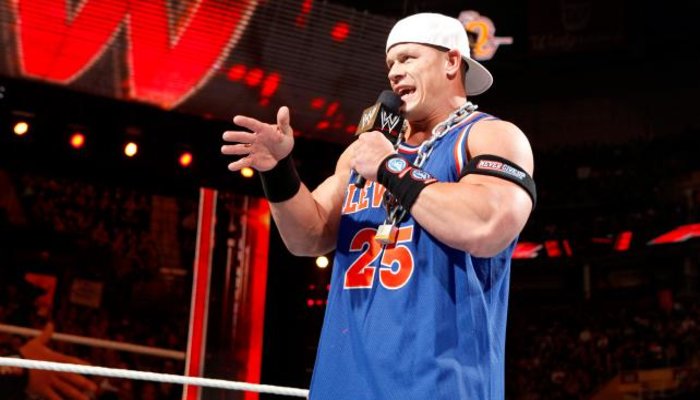 When John Cena became the face of WWE, he fully embraced the PG environment, and he's been playing a squeaky clean character on WWE programming for well over a decade now. However, fans have been patiently waiting for a Cena heel turn, and he recently gave fans some hope when he posted the following photo on Instagram:
Cena also recently posted a cryptic tweet about consequences on his Twitter page.
Action has consequence. An extra second of thought can help you see the action, and consequence. "A game of chess is like a sword fight, you must think first, before you move."

— John Cena (@JohnCena) May 7, 2018
So far two of the four MMA Horsewomen have made successful transitions to professional wrestling. Ronda Rousey made her in-ring debut at WrestleMania 34, and Shayna Bazsler is the current NXT Women's Champion.
Now the final two Horsewomen have joined the ranks of WWE, as the company announced today that Jessamyn Duke and Marina Shafir have reported for training at the WWE Performance Center in Orlando.
Jessamyn Duke competed between 2012 to 2016. She has competed in UFC and she was also a member of Team Rousey on The Ultimate Fighter.
Marina Shafir is known as "The Supernova from Maldova," and has fought under the banners of Invicta and Lights Out Promotions. She is engaged to NXT Superstar Roderick Strong.
It's been rumored for quite some time that WWE officials are interested in booking a Horsewomen vs. Horsewomen match at some point.