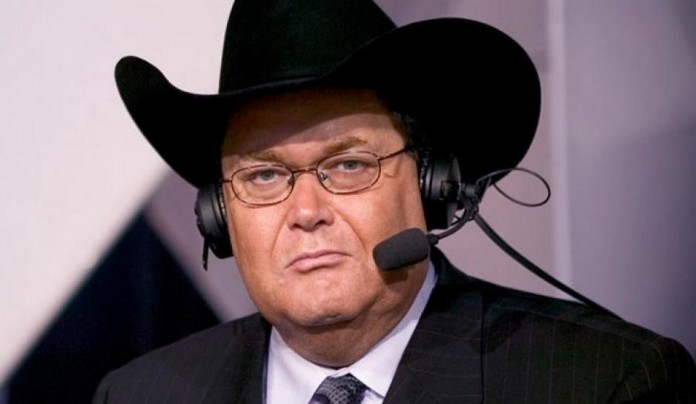 For many wrestling fans Jim Ross is considered to be the voice of wrestling, and even though he's under contract with WWE at the moment, you might not know it because he's not used all that often on WWE programming.
Jim Ross' WWE contract is set to expire later this month, and he recently confirmed that both sides are parting on good terms.
Ross also teased that he doesn't expect to be out of work long.
Rajah.com is reporting that when JR's WWE deal is done he's set to sign a multi-year contract with All Elite Wrestling that will see him make close to $1 million annually.
The deal will reportedly be for three guaranteed years with options to extend, and he's expected to play a key role in operations for AEW.