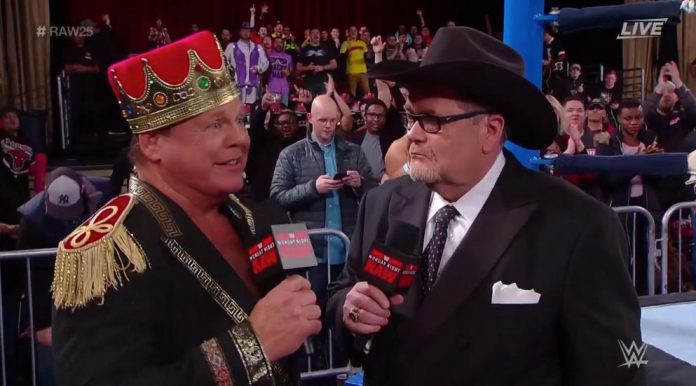 Next week's episode of WWE Monday Night Raw is set to take place from Tampa, FL and some big names are being advertised for the show.
The episode will have a Raw reunion theme, and Jim Ross recently noted that Vince McMahon invited him to be a part of the show.
Jim Ross recently took to Twitter to share more details on the invite, and he said that AEW President Tony Khan left the decision up to him, but he politely refused.
Ross did however say that he hopes the show is a ratings success when he posted the following:
"Because some are asking, I was cordially invited to attend #RAWReunion by @VinceMcMahon but I politely refused. @TonyKhan left it up to me. Nonetheless I hope the #RAWReunion is a ratings success.
@JrGrilling escapes Thursday am at 6 ET."
Because some are asking, I was cordially invited to attend #RAWReunion by @VinceMcMahon but I politely refused. @TonyKhan left it up to me. Nonetheless I hope the #RAWReunion is a ratings success. @JrGrilling escapes Thursday am at 6 ET. pic.twitter.com/zQkw8jwJxR

— Jim Ross (@JRsBBQ) July 15, 2019