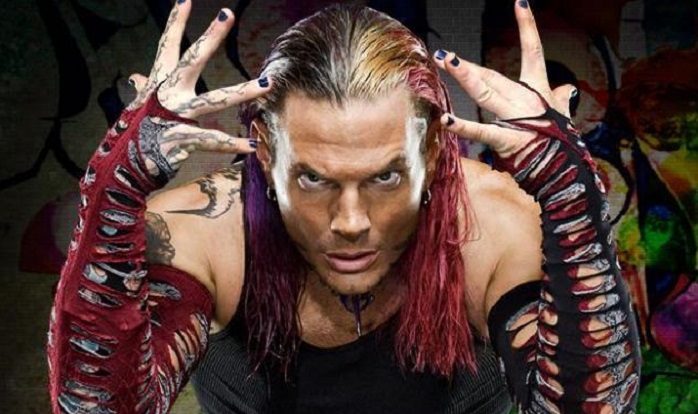 It's been eight years since fans have seen Jeff Hardy in a WWE ring. Before he left the company he was practically a different person than he is today. In fact, Jeff violated the WWE Wellness Policy on two separate occasions before he first left WWE.
His drug use became well-known after that and resulted in one of the most awkward main events in pro wrestling history at Victory Road in 2011. But Jeff Hardy seems to be over his demons at this point. There haven't been any reports that Jeff has slipped back into his old ways and that's a very good thing.
Sportskeeda reports that according to the current WWE Wellness Policy, any previous violations carry over even if there is a lapse of employment. The wording is quite specific too as it says:
"Any WWE Talent, who leaves the WWE for any reason with a first or second violation on his/her record, will maintain said violation count on his/her record from the time he/she departs WWE until the time he/she returns, if ever, to the WWE."
Thankfully for Jeff, there is a forgiveness program as part of the WWE Wellness Policy. That part of the Wellness Policy states:
"Upon successful completion of the Redemption Program, the WWE Talent shall request the PA, with the approval of the Medical Director, to delete one (1) of the two (2) violations of record for such WWE Talent. In the event the PA determines in favor of the request, the violation record for such WWE Talent will then be amended to reflect the reduction of a violation leaving the WWE Talent with only one (1) violation under the Policy."
Let's hope Jeff Hardy can stay clean and keep it up. He can always get his previous strikes forgiven. But it would be great if he didn't even have to explore that circumstance.