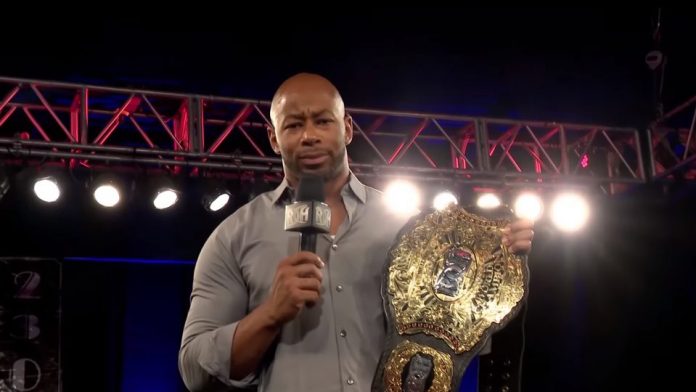 Jay Lethal is the current Ring of Honor World Champion, and he's been the champion since June of 2018. Lethal is on his second reign, and he recently broke a big record when he became the man with most combined days as ROH World Champion with a total of 646 days as champion overall.
Samoa Joe still holds the record for longest run with the title, as he held the belt for 645 days in a single reign.
Lethal told ROHWrestling.com that he's not sure anyone will ever beat Joe's record.
"Having the most combined days as champion doesn't mean I have surpassed Samoa Joe; it just solidified my name next to his in the history book," Lethal said. "I'm not sure anyone will ever beat Joe's record for one title reign. I needed two title reigns to do it."
Jay Lethal has also successfully defended the title 38 times throughout the course of his career, which ties him with Bryan Danielson and Nigel McGuinness for most title defenses.
Congratulations to Jay Lethal.
HUGE CONGRATS to #ROH World Champion @TheLethalJay for #BREAKING the record for most combined days as champion!!

Send #TheChamp a congrats with: #Lethal646

Learn more about The Franchise's legendary record: https://t.co/DDGt6Fnzwa pic.twitter.com/c0gQW4RXiJ

— ROH Wrestling (@ringofhonor) February 4, 2019