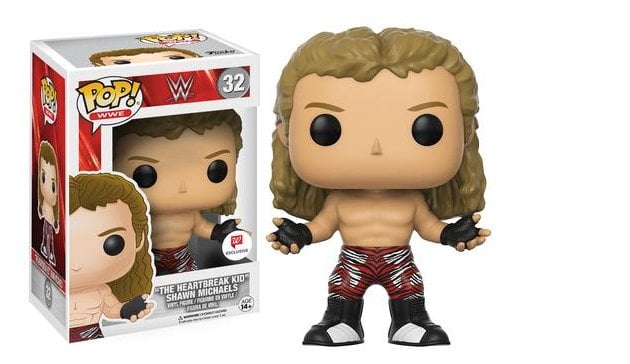 Over the past few years the fine folks at Funko have released some awesome looking WWE Pop! Vinyl figures, and Funko recently announced that two more figures are on the way. The official Funko blog revealed that Shawn Michaels and Kane are getting their own figures, and they will both be Walgreens exclusives.
If you're looking for modern day figures of Shawn Michaels and Kane then you aren't going to find them here, because for this wave Funko went old school.
The Shawn Michaels figure is decked out with his long mullet-esque style haircut, and his old school tights, and Kane's figure resembles his Ruthless Aggression Era look. Sorry Corporate Kane fans, it looks like you're going to have to wait and see if the suit and tie make it into the next wave.
You can check out photos of the HBK and Kane figures below.
For Funko/WWE fans it doesn't get much cooler than that, so these are surely must have figures if you're a collector.
Shawn Michaels recently made his return to WWE Raw to promote his upcoming movie "The Resurrection of Gavin Stone," and in case you missed the episode and didn't hear HBK himself say it 20 times, the movie will be released on January 20th.
As for Kane, he's been laying low as of late making sporadic appearances on SmackDown.
According to Funko the new figures are set to go on sale in mid-February.