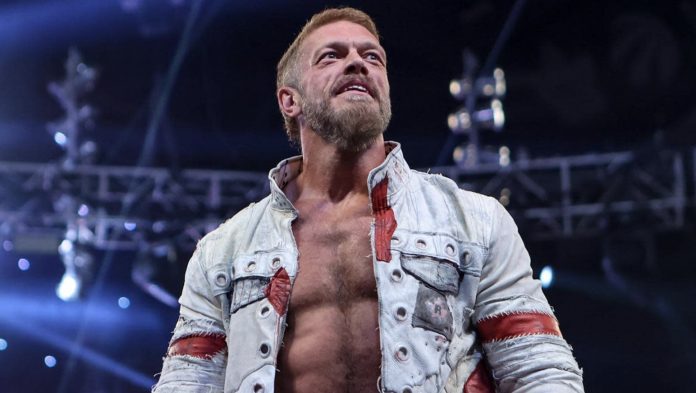 After Edge won Money in the Bank and cashed in to become WWE Champion he quickly became one of the top Superstars in the company. By the time 2007 rolled around he found himself feuding with The Undertaker and decided that he needed a little backup.
Edge decided to utilize Matt Cardona (Zack Ryder) and Bryan Myers (Curt Hawkins) who came to be known as the Edgeheads. The duo dressed up like Edge look-a-likes and they helped the Rated R Superstar win his matches by cheating.
Bryan Myers recently spoke to Renee Paquette about how the pairing with Edge came together on The Sessions, and Myers noted that he and Cardona pitched the storyline and luckily Edge liked it.
"Edge was a hello and goodbye person to us at the time… I was like, 'Well, what if we tell him about this idea?' So we garnished the courage to go up to him and say, 'Hey, we have this idea'… He said, 'Here's my email. Email it to me.' So, we crafted this email and I sent it to him and it worked. He read it and loved it and that got the ball rolling and made it all happen."
Matt Cardona and Brian Myers were both released from WWE in 2020, but recently it's been rumored that Cardona could be making his return to the company. Stay tuned for updates.
H/T Wrestling Inc.