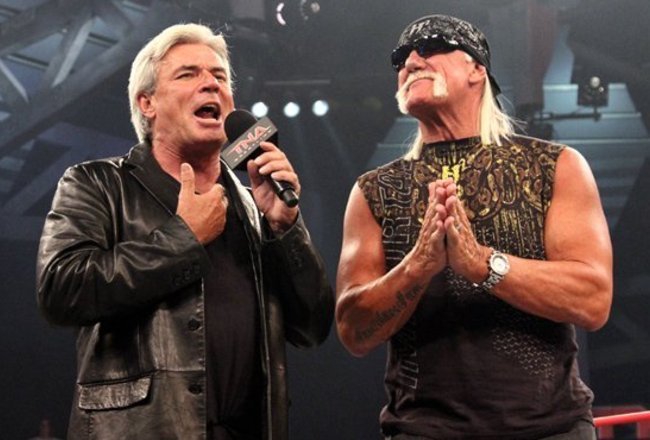 In 2015, leaked audio of Hulk Hogan using racial slurs made its way online, and WWE wasted no time when it came to erasing Hogan's legacy.
But since then Hogan has been trying his best to repair his image, and on Sunday WWE announced that he was reinstated into the WWE Hall of Fame.
Some people are happy to see that Hogan is getting a shot at redemption, while others are not.
Eric Bischoff recently spoke to Sports Illustrated about some of the backlash Hogan has faced since his reinstatement, and he noted that it's a no win situation.
"I was really happy when I got the news because I know how much it means to him," said Bischoff. "We've discussed the potential of this scenario for a long time. You're going to have haters no matter what you do. You could cure every disease known to man and, still, someone's going to hate you. But I don't think people value that kind of negative input as much as they used to because people recognize it for what it is, and that's people who want to be noisy and get attention."
How do you feel about Hulk Hogan's reinstatement? Sound off in the comments below.