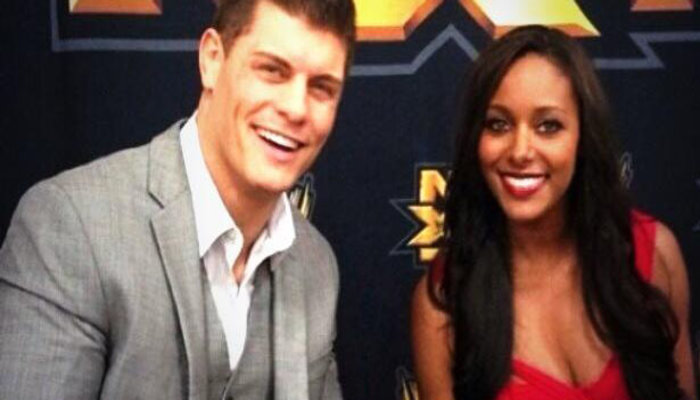 Cody Rhodes announced on Saturday that he had requested to be released from his WWE contract and earlier today WWE confirmed that his request has been granted. They posted the following on WWE.com:
WWE has come to terms on the release of Cody Rhodes as of today, May 22, 2016. WWE wishes Rhodes the best in all his future endeavors.
Cody released a lengthy statement explaining why he decided to part ways with the company and you can get more on that here. Following the big announcement several wrestlers are showing support for Cody on social media and you can see what they're saying below.
https://twitter.com/RealEdenWWE/status/734507918238846981?ref_src=twsrc%5Etfw
@PrinceCGR I really love this.

— The Young Bucks (@MattJackson13) May 22, 2016
— Cesaro (@WWECesaro) May 22, 2016
So many of my fave times in WWE were with Cody Rhodes, both in front of & behind the camera. It takes balls to walk away, hats off.

— Stu Bennett (@WadeBarrett) May 22, 2016
Thank you Cody pic.twitter.com/wr9B1qOJua

— Viktor (@ViktorRiseWWE) May 22, 2016
We may have had our differences in the ring, but he did more for me than he'll ever know. Thank you Cody. I'll truly miss you mate.

— NEVILLE (@WWENeville) May 22, 2016
@PrinceCGR Standing ovation old friend. I know, almost, exactly how you feel/felt. Kudos to you for having the courage to believe in YOU!

— MVP (@The305MVP) May 22, 2016